Hello fellow Football Manager fans. Are you ready for good news? As of September 2022, Amazon Prime users will have access to free Football Manager 2022. Amazon Prime have many benefits, dirt cheap too. For a price of monthly 7,90 dollar, euro or pound depending on the country, you can be a member of Amazon Prime. Besides, first 30 days are free of charge! Great deal for those who haven't bought the FM 2022 yet. So, get ready to play FM22 for free with Amazon Prime Gaming.
FM 2022 might be too expensive for some of you guys. Besides, who really likes to buy the same game every year? Since FM22 crack hasn't come up yet, some fans are deprived from playing the latest version.
Xbox Game Pass was the cheapest option to play FM 2022. But not anymore! Because Amazon Prime is much more cheaper.
There ain't gonna be a steam key though. You need to download Epic Games and link it to the Prime Gaming platform. Epic Games client is similar to Steam. So, install Epic Games and wait for the first day of September 2022. Then you can play FM22 for free. Even if your Prime membership ends, you can still play it.
Free Games of September – Amazon Prime Gaming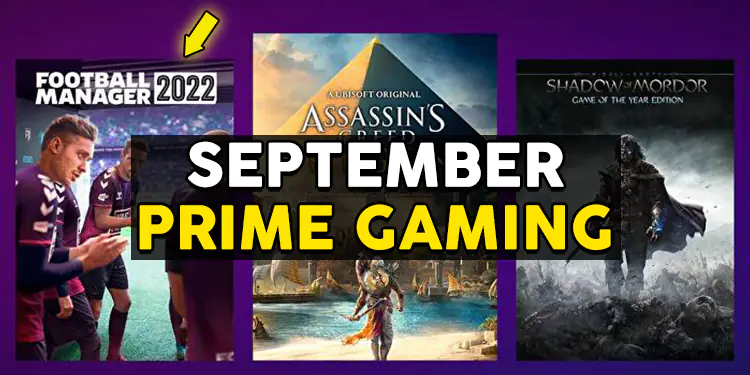 7 awesome games including FM22 will be accessible for free the moment we enter the first hours of September 2022. There will be many good games in Prime Gaming this September. I am really excited.
September 2022 Amazon Prime Gaming free games:
Football Manager 2022
Assassin's Creed Origins
Middle-Earth: Shadow of Mordor Game of the Year Edition
We. The Revolution
The Dig
Defend the Rook
Castle on the Coast
Word of the Law: Death Mask Collector's Edition
Prime Game isn't limited to the monthly free games either. It also offers free game DLCs, cosmetics, mystery boxes, and etc. for many popular games. Such as League of Legends, Valorant, Brawlhalla, Pokemon Go, Roblox FIFA 22, Battlefield 2042, Apex Legends, Lost Ark, Hearthstone, and more. Gamers are really lucky!
Separately buying these games and contents monthly would cost thousands of dollars. But Amazon Prime offers them only for 7,90 money which is ridiculous.
Other Advantages of Amazon Prime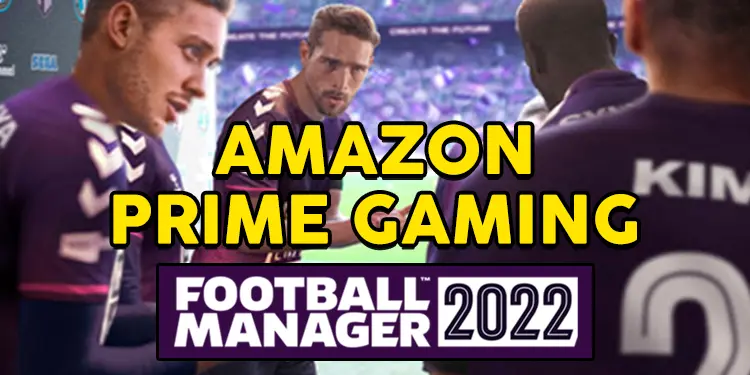 Amazon Prime is a utility for those who want to order items fast, discounted, and without a transport fee. But it comes with both Prime Gaming and Prime Video.
I have already told you what you will get with Prime Gaming above. Of course the most important game for us is Football Manager 2022.
As for the Prime Video, it is a streaming platform similar to Netflix. Many good movies and series are free to watch with Amazon Prime. Many people have already a member of it because of the upcoming Lord of The Rings series. Including myself…
I never thought I would thank a billionaire. Still, thank you very much Jeff Bezos! I hope you don't raise the price of Amazon Prime any time soon.