Today I will be sharing the best FM 22 player shortlist for you to download. At the moment you can get wonderkid and free agent shortlists from this page. For other personnel, visit our FM 22 staff shortlist page.
Players on these shortlist are very diverse. Meaning you can find good transfers for both higher and lower level teams.
Of course if you don't want to download player shortlist to your computer, you can always check out my player lists online. FM 22 best player lists:
FM 22 WONDERKIDS    FM 22 FREE AGENTS
FM 22 MINIMUM FEE RELEASE CLAUSE
Anyway, for FM 22 shortlist download links, check out the headers below.
FM 22 Wonderkid Shortlist Download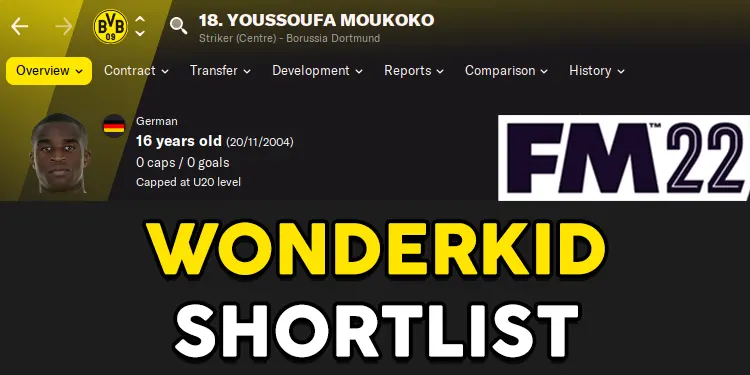 Best FM 22 wonderkids shortlist download link.
If you bought Football Manager 2022 from steam, just click on the workshop page and subscribe. It will import the shortlist automatically next time you run the game. However, if you are using the GOG, Epic Games, or Xbox Game Pass version, you should download the shortlists via Mediafire link I provided below. So, installation steps are at the bottom of this page.
FM 22 Free Agents Shortlist Download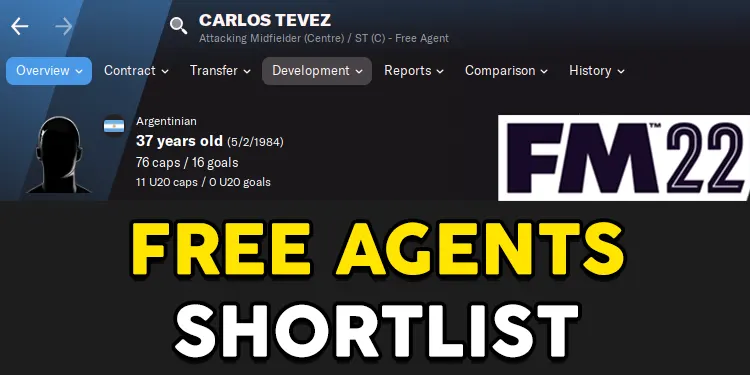 FM22 free agent shortlist.
There are tons of free players in Football Manager each season. But it is not easy to find them all because of the lack of world knowledge. Still, we can use premade shortlists to find these players. So, stop wasting any more time and download FM22 player shortlist.
These shortlists are created in huge databases with scout programs. Therefore all the best players are listed.
Mediafire Download    Steam Workshop Download
FM 22 shortlist installation path:
C: / Users / YOUR USERNAME / Documents / Sports Interactive / Football Manager 2022 / shortlists
Just download, unpack archive, and copy/paste the files into the shortlist folder shown above. Then run the game, if it's already running, it's ok. Restart is not necessary. Then simply go to your manager shortlist and import the downloaded shortlist file. There you go! Finally you can enjoy your game with these golden shortlists at your side.
---
Thanks for visiting my website! Make sure to leave a nice comment for me if I was helpful. I wish you the best on your Football Manager career, have fun!