For latest facepack, go to FM 22 facepack page. Welcome to the best FM 2021 facepack list. Here on this page, you will find three amazing facepacks for FM 21 and a brief facepack installation guide. I have recently published an article about the FM 2021 license fix. Now it is time to talk about the FM21 faces and face megapacks.
Before we begin out journey on player faces, I should tell you that these files are really big. I am talking about tens of gigabytes. Of course if you have fast internet, this shouldn't be an issue for you. The second thing I should mention is that these packages might slow down your Football Manager 2021 game speed. These high resolution and detailed pictures might be a liability for your CPU and hard drive. But if you have a brand new PC with a high end CPU and good SSD, you wouldn't even notice the difference!
Hell even if it slows down your game, you should most definitely get these face packs. Because it increases realism and fun in Football Manager dramatically. Without these real pictures, something feels off and unrealistic.
Especially regen faces are horrible. That is why it is good to have some real faces in FM21. Okay enough babbling. Let's get started our FM 2021 best facepacks list:
1.
DF11 FACES MEGAPACK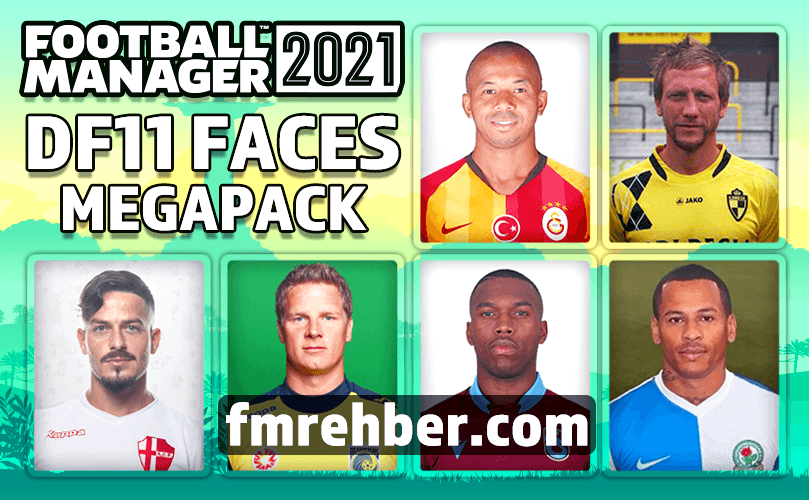 DF11 faces might be the best and most popular facepack ever created for Football Manager series. It contains 142.774 real player pictures. Certainly it is a ridiculous amount. Besides it is only 13.3GB for a package this huge.
Is it worth it? Absolutely! This package covers 110 leagues. As you can see above, pictures contains the player face, kits, and logos. That alone makes your gameplay super immersive. For a better realism, immersion, and gameplay experience make sure to get DF11 faces megapack.
You can get DF11 faces megapack from here. It is the official page. Due to the high file size, there are two download options you can choose from. Google drive and Torrent. Obviously my initial choose was the Torrent because it is faster and easier. For the installation instructions scroll down to the end of this article. However, I highly suggest you to check the other facepacks before making your choice. Who knows, you might like the other packages more!
2.
Cut Out Faces Megapack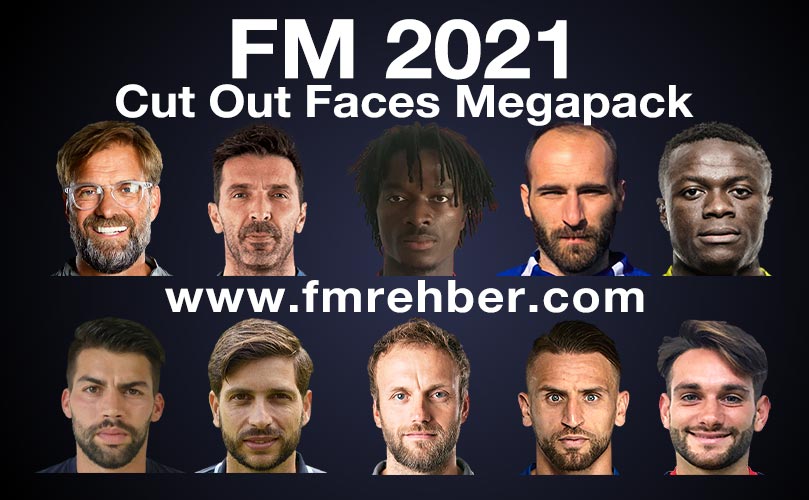 DF11 pack file size was big but this one takes it to the another level. Cut out faces megapack is around 17.5GB and can be downloaded via here. Unlike the other packages, FM 21 cut out facepack does not contain kits and team logos. Instead it only consist of necks and faces. Why is that? Because after couple of seasons these player might be transferred to another club. But kits and logos stays the same with the other packages. Therefore breaking the immersion.
FM 21 cut out faces megapack contains 283,748 photos. After all this package has photos of players, staff, managers, chairmans, agents, etc. This one is also can be downloaded via torrent from the link above. Though it may take a longer time because of the higher file size.
3.
Gunzo Faces Megapack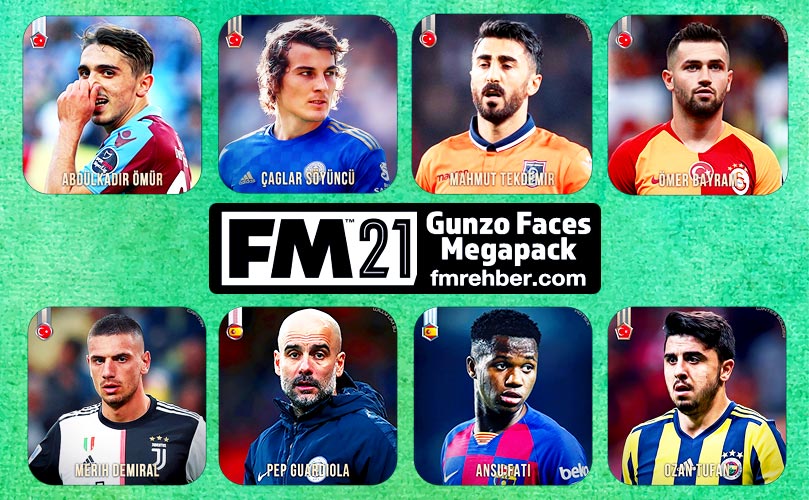 Final FM21 facepack on our list is also the smallest one! Gunzo Faces Megapack consist of 45.000 face photos. (Only the important ones.) Therefore making it smaller in file size compared to others. Official download page for Gunzo faces megapack can be found on this link.
FM21 Gunzo facepack is 9.36GB with 350 x 350px photos. Therefore making it the smallest face pack for FM 21.
As can be seen on the picture above, photos have faces, kits, and logos. These high quality pictures with curved corners looks really cute! High quality photos and smaller file sizes are a plus. However, small number of photos compared the other ones can be a downside. Actually it only depends on the size of database you like to play.
FM 2021 Facepack Installation Guide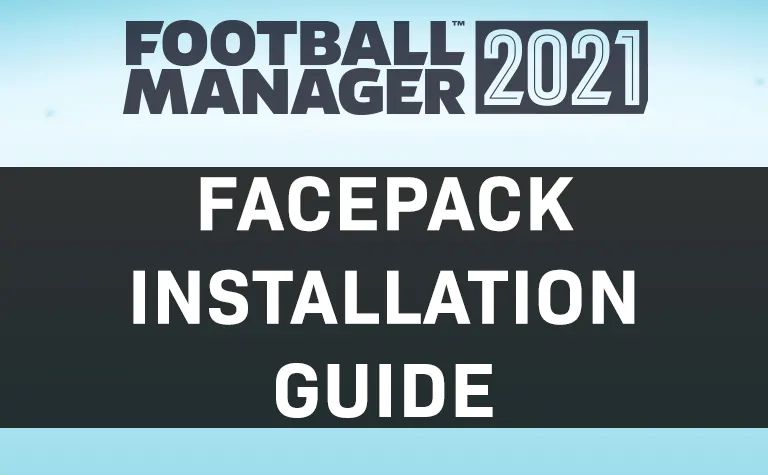 Are you ready to begin my FM 2021 facepack install instructions? If you have installed a facepack before on the older Football Manager versions, you already know the contents of this FM 21 facepack installation guide. However, if you don't know, here is everything you need! There are three simple steps you need to follow. Afterwards you can enjoy your Football Manager career with these amazing player photos. Let us begin!
Football manager 2021 facepack installation:
First download one of the FM 2021 face packs listed above. Extract the package file from archive using Winrar or 7zip. After that cut or copy the archive contents.
Paste your copied package files to: Documents \ Sports Interactive \ Football Manager 2021 \ graphics folder. If there is now graphics folder inside this path, create it yourself!
Finally, start your game. First open the preferences, then interface. From there untick the use caching to decrease page loading times. Tick the reload skin when confirming changes in preferences. Clear cache, confirm and reload skin. It is done, enjoy!
I know this downloading and installation took some of your time. But as I have said before, it absolutely worth it! Because player faces and facepacks are a must for a good Football Manager experience. Thank you for reading my FM21 face pack article. I have spend some effort creating this. Now all I am asking from you is leaving a small comment via form below! That would be highly appreciated. Thank you for everything and have a wonderful day!