CMScout is a scout tool created for CM 03 04. It is a third party scouting program for finding players in your save-game database. With CM0304 scout addon, you can search players, clubs, divisions, and even the personnel. It is quite useful, especially for finding wonderkids and hidden talents. Second most important tool is of course CM 03 04 editor.
From now on, you don't need to form a huge scout team. So, you can use that sweet salary money for the players you want to transfer. It both saves time and money. CMScout is basically a life saver for smaller clubs with limited budget.
So, finding CM 03 04 wonderkids is super easy with scout tool and I recommend you to try it.
Is CMScout a cheat? Of course it is. Because it reveals all players and their abilities to the player, instantly. Even the hidden attributes. Therefore it is a cheat, but fun nonetheless. Here is the rest of CM 03 04 cheats in case you are interested. Now let's get back to our main topic, CM 0304 scout download.
CM0304 Scout Download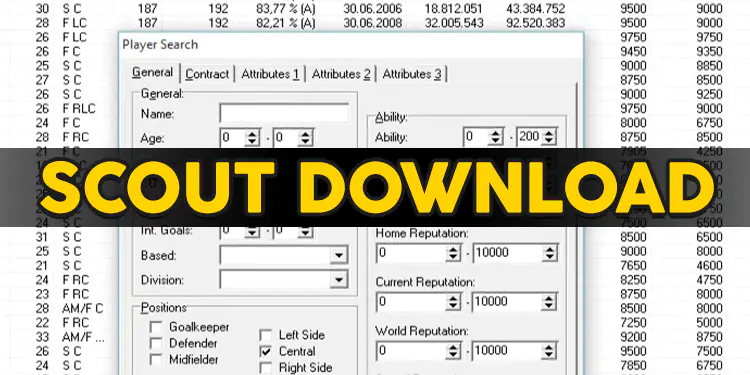 Here is the download link of CM 03 04 scout tool, CMScout. This link contains the latest version, v3.10. It is only 500kb, so you can download it instantly.
I have scanned the tool and it is completely virus free. However, you should scan it too for safety reasons. If you don't have any anti-virus program, use virus-total on the internet. Because our main concern should be safety.
CMScout is an easy tool, you will get used to it in couple of minutes. It allows you to search players by name, stats, age, and etc. Filtering and creating short-lists are possible too.
That is all I can say about this tool. I hope you enjoyed my guide on this topic. Now it is your turn. Leave a nice comment below and I will see you again soon! Until later.