Today I will be presenting you the FM22 no Brexit patch. So that you can enjoy FM22 English Premier League with no restrictions or work permits.
Oh by the way, FM 22 no more foreigner limits patch does the same thing. Except it does it for all of the world. Also you might consider using a FM 22 English lower league database. It is highly challenging. Anyway…
Bunch of boomers voted for Brexit, now we are doomed to play FM with player restrictions… Jokes aside, maybe it was indeed the right choice for UK. But we can't say the same thing for English Premier League and Football Manager. Now because of Brexit, there are foreign player restrictions in English Premier League. Also horrible horrible work permit thingy is still around because of Brexit. However, we are not condemned to this abomination anymore! Thanks to the FM 2022 no Brexit patch!
FM 22 Brexit Remove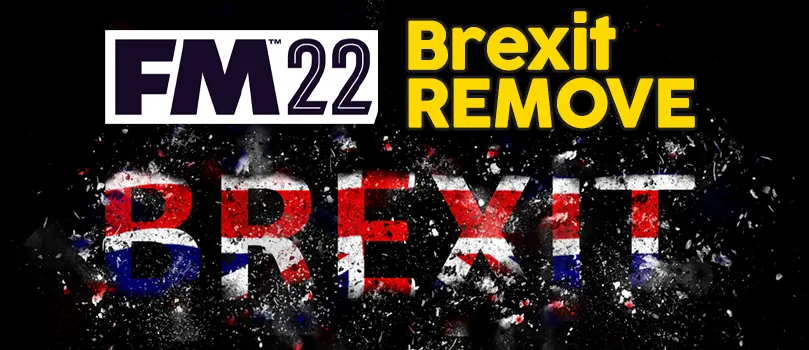 Here is the download link of this beautiful database. So, what does FM 22 remove Brexit patch do exactly? The answer is:
UK returned to EU.
Work permit abomination is removed from the game.
UK teams can sign unlimited amount of players.
No more squad or player restrictions.
NO MORE BREXIT IN FOOTBALL MANAGER.
Since it is a FM database scenario, FM22 no Brexit patch is only 100KB which is ridiculously low. It is easy to install too. Which is what I am about to get at.
How Do I Get Rid of Brexit FM22?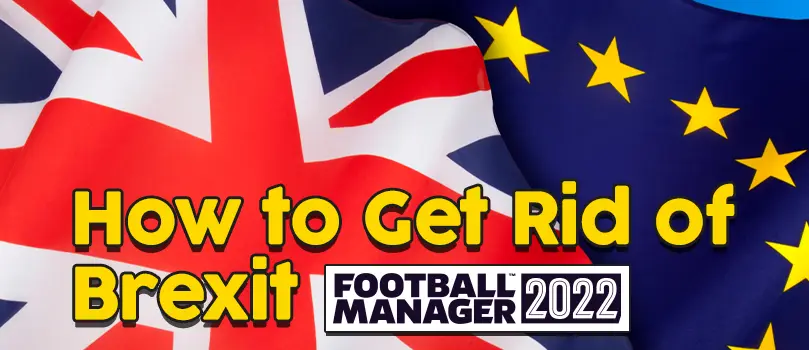 Can you remove Brexit from FM21? You certainly can! First of all you need to download FM 22 no Brexit scenario. The link provided in the section above. Then simply follow the installation steps:
No Brexit patch is archived. After downloading it, unpack the archive using a 3rd party program. Such as Winrar, Winzip, or 7zip.
After that copy and paste the patch files to the following location;
For Windows:
Documents \ Sports Interactive \ Football Manager 2022 \ editor data
For Mac:
Users / Username / Library / Application Support / Sports Interactive / Football Manager 2022 / editor data
Final step, run the game and start a new career. During new career screen, choose the No Brexit 22 database scenario.
There you go! Finally you can enjoy the English Premier League without player restrictions or work permits. Thank you for visiting my website, make sure to leave a nice comment below, and I will see you soon. Bye, and have fun!