Update is at FM 23 kits page. Now let's get back to older version, FM 2022 kits. Kits pack is one of the most important addon for Football Manager 2022. So, what does FM 22 kits do exactly? Unfortunately, there are tons of fake kits in FM because of the licensing issues. These fake kits break realism and immersion tremendously. Luckily this pack adds real Football club kits do your game.
Other important FM 22 packs:
FM 22 LOGO PACK     FM 22 FACEPACK
I have complied the best FM 22 kits megapack and pack files below. If you want FM 22 high quality real kits from 2021 / 2022 season, just install one of them. In the end, you will enjoy both aesthetic and realism.
Three best of the best FM kits pack and megapack files:
1.
FC'12 Kits FM 2022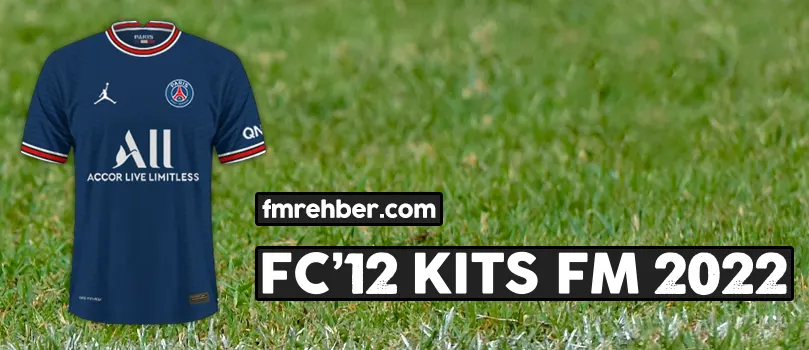 Beautiful collection of kits, originally made by FM Slovakia, happens to be the number one kits pack on our list.
FC'12 FM 22 pack files can be downloaded here. So, league kits must be installed separately. Also they can be stacked so worry not. By the way these packages are like 10MB in size for each league you choose.
2.
Standard Kits FM22 Kits Package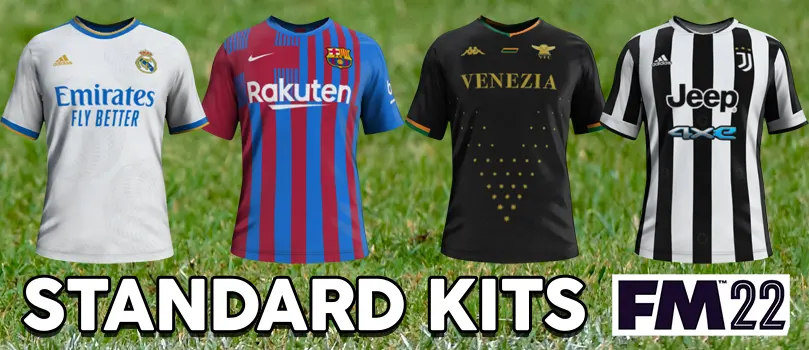 These FM Standard Kits Megapack have same design as the vanilla kits in FM. However, they include all the real kits from 21 / 22 football seasons. Therefore making it the best minimalistic kits option to choose. Here is the link.
3.
SS Kits FM 22 Kits Pack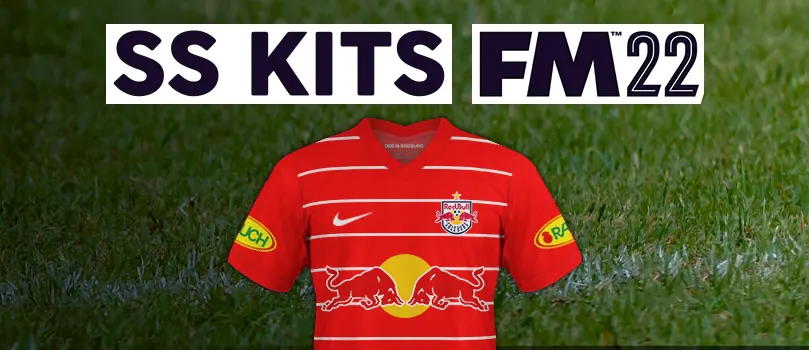 Final FM22 jersey pack on our list is the famous SS Kits. This package claims to be the most famous and the best kits pack of all times for FM. Get SS kits from here.
Well, SS kits has been around since FM 2010. Which is a thing that highly backs up their claim. Anyway, it's up to you to. Choose the one you like the most.
England Premier League Kits FM 22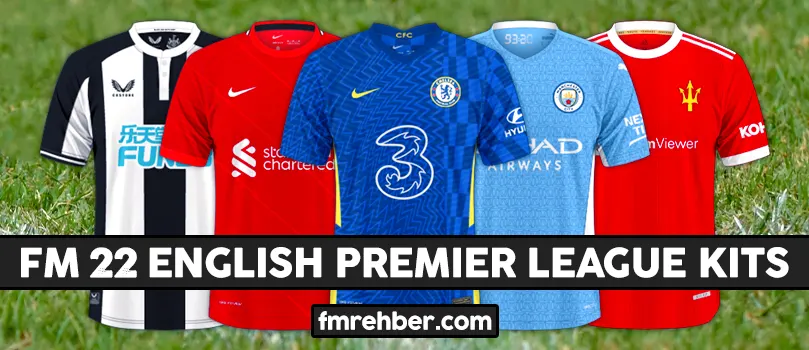 Best and the most challenging football league is the English Premier League. Of course I had to give you the download links of best kits for English teams
FC'12 England Premier League download link.
Standard Kits Premier League official page.
SS English League kits from level 1 to 6 can be found here.
Go on and download the one you enjoy the most. Once you do that, I will help you with my FM kits installation guide below.
How to Install FM 2022 Kits?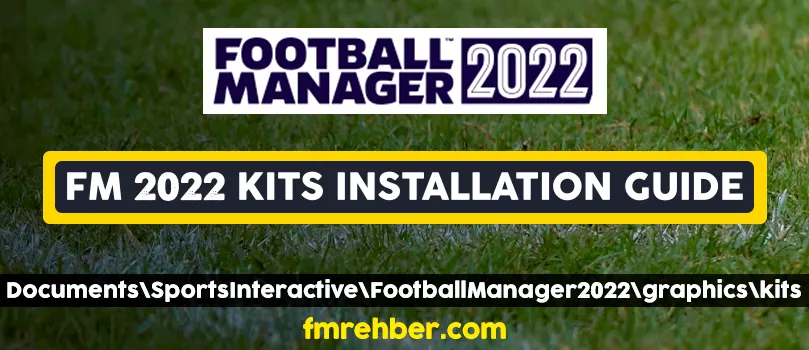 Installation process takes only 5 simple steps. Here's FM 22 kits installation:
Choose one of the kits pack from the list I made above and download.
Unpack the downloaded archive via winrar, winzip, or 7zip.
Simply copy and paste pack files to the kits folder located in:
Documents\SportsInteractive\FootballManager2022\graphics\kits
If graphics and kits folders does not exit, create and name them accordingly.
Finally, run the game and clear cache in preferences > interface settings.
There you go! Now you are ready to enjoy high quality real kits in your game. Thanks for choosing us! Please make sure to leave a nice comment below and I will see you guys again soon! Take care now, and enjoy your career as a football manager.