Welcome to the FM 23 facepack page. This page contains top 5 FM23 facepacks and an installation guide. In short, this is a complete face pack guide of FM.
All 5 facepack files listed below have their own unique designs. Make sure to examine example pictures thoroughly to choose the one you like the most. Spoiler alert, they are all stylish and beautiful.
Of course, facepack alone is not enough to turn your game into a masterpiece. There are other great graphic files of FM. Such as the logo pack. The common goal of these mods is to increase the gameplay experience by making the game more realistic.
But keep in mind, the file sizes of these graphic files are a little high. Moreover, if your computer is old, these patches may slow down your game significantly. But after all, they're all free to try. If you detect a slowness, you can easily remove these patches as you installed them with few clicks.
5 best FM23 facepacks:
1.
DF11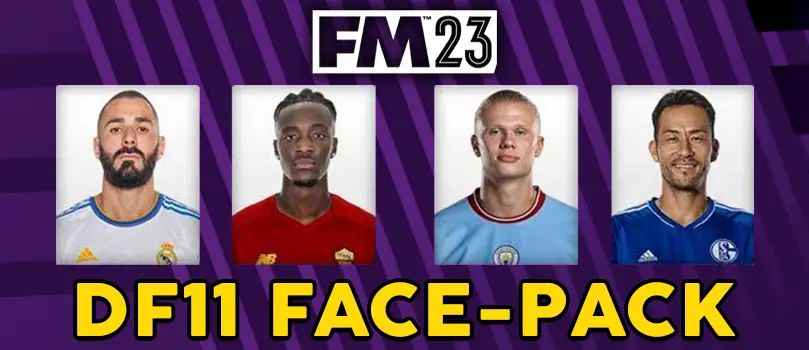 Download – 5GB / 16GB
Let's start with the DF11 Faces Megapack. This pack contains 185,777 football player's face photos. It has two versions, compressed 5GB, raw 16GB. The file size is large because the package contains large number of images. But there are two download options including torrent which is the most optimal one in my opinion.
DF11 player pictures have a very aesthetic structure. You can see the players directly from the front as if they were in a photo shoot. It also covers 118 playable leagues. If you like this patch, go for it. Otherwise, you can check out the four different face packs listed below.
2.
FM Scope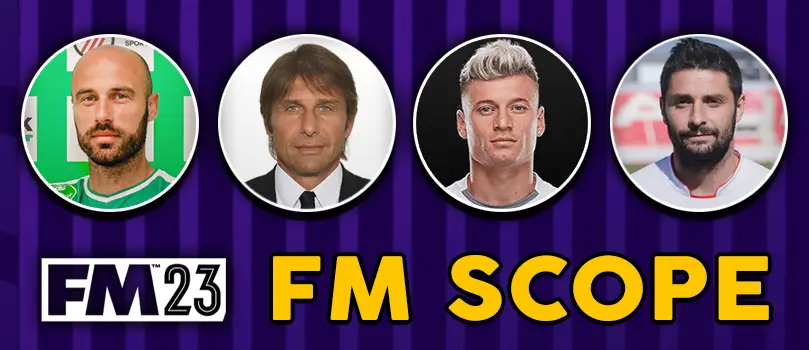 Download – 6GB
The Scope face pack has exactly 127,128 images. As you can see in the example picture, the photos are depicted in a circle as if they were taken from binoculars. Quite interesting design.
This pack is 6GB in size. There is a Mediafire download in the reddit link I gave above. You must download it from there because the official patch page taken down due to the copyright issues. You can download the patch at once without waiting and ad-free from there.
Although it has not been updated in recent years, both number of photos and their special design make it a preferable patch.
3.
Cut Out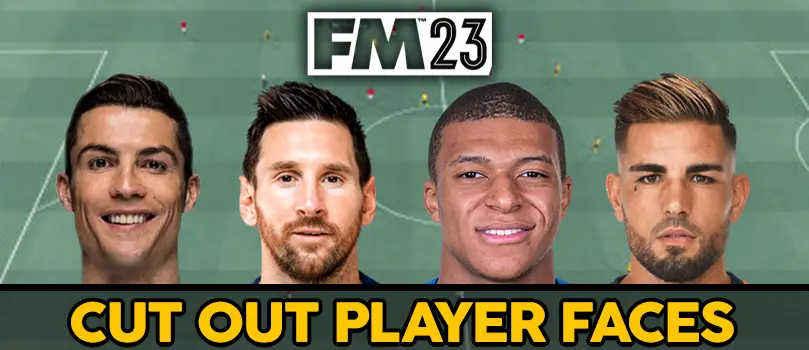 Download – 9.6GB
With 380,000 images, the cut out is the biggest FM 23 facepack. The file size is also quite high in proportion to its content. It's almost 10GB. Does it really worth it? Most definitely. Because it covers the pictures of almost all players, coaches, and referees.
In cut out style, photos of the players have been cropped out (from the background) and cleared. It is great because that way all players looks like they have attended to the same photoshoot. Besides the jerseys are not visible in this pack. That way immersion doesn't break after in-game transfers.
4.
FM Nation Gunzo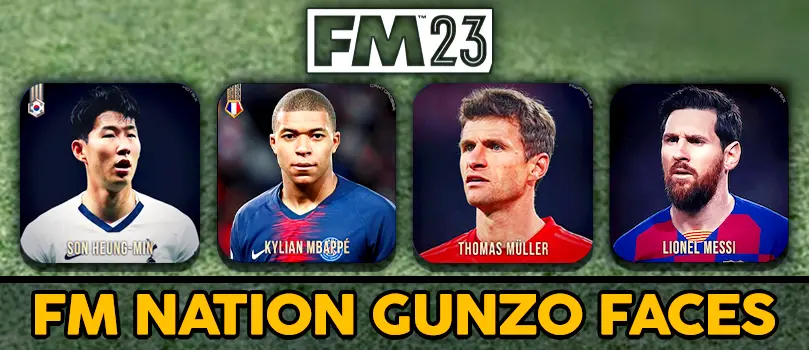 Download – 9.3GB
Despite only having 45,000 images, the FM Nation Gunzo face patch is 9.3GB in size. This means that only high-resolution images are used in this package. So, if you're looking for a patch with HD player pictures, you can give it a go.
The design is also quite stylish. Player faces and shoulders are placed in a soft-edged square. Moreover, player names appear at the bottom of pictures. Finally, little national logos appear at the top left. I really like this patch because of its extremely elegant design.
5.
Action Players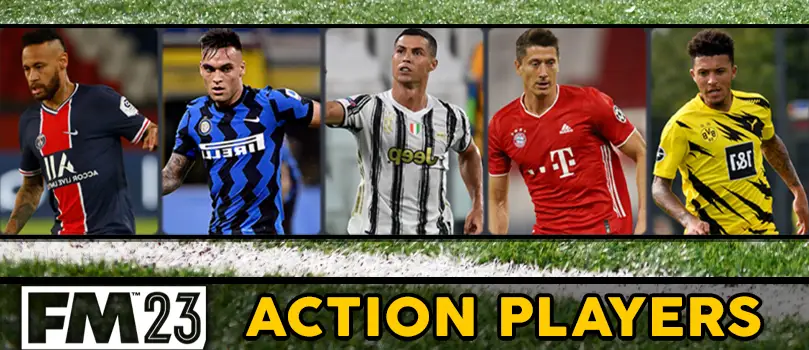 Download – 2GB
The 5th and last patch of the best FM23 facepack list is Action Players patch. This facepack only have 12,500 visuals in it. Hence, it's the one with the smallest filesize.
As the name suggests, this patch uses the photos of players photographed in action. As can be seen, players are either running or ready to move. Download the patch if you like this concept. However, you may be a little disappointed as there aren't many player images. So, better make sure to pick a popular club from a big European league.
FM23 Facepack Installation Guide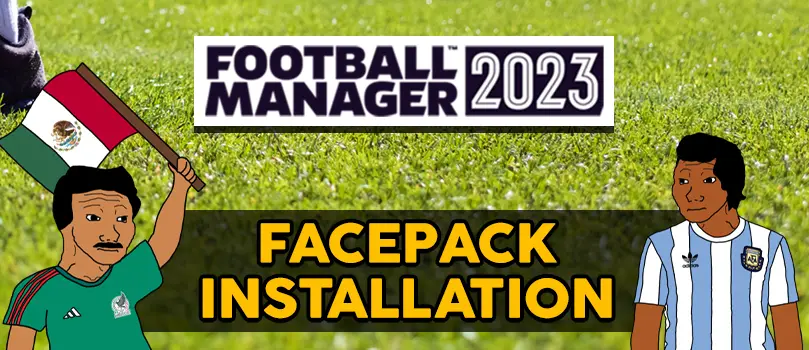 I'm pretty sure that most of you already know how to install facepack files. Because it's the same each year. So, I will keep this guide short and simple.
Here is the FM23 facepack installation guide in three steps:
Download one pack and unpack the archive.
Copy and paste mod files into the graphics folder.
Run the game, go to settings > interface. Remove cache and reload skin.
Windows: Documents \ Sports Interactive \ Football Manager 2023 \ graphics
Mac: Users \ Username \ Documents \ Sports Interactive \ Football Manager 2023 \ graphics
As can be seen, graphics folder is in the exact same location every year. If the graphics folder does not exist, you can create it by yourself. Then simply move the face pack files inside. Just make sure you follow the correct path shown above.
Now you can finally enjoy the Football Manager 2023 with up-to-date real player photos. It was pretty simple right?
Playing FM23 with real player pictures is amazing. Though there is one downside. After installing face packs, I develop an emotional bond with my players. It's bad because football is a ruthless game, only the best players can achieve greatness. One must know when to let go of players in decline.
Anyway, I guess FM 23 facepack article come to an end. If you have any questions, please leave a comment below. Your thoughts and feedbacks are really important to me. You are also invited to our discord channel. I don't want to keep you any longer because there are many trophies to get! Goodbye for now fellow managers.