FM 22 what leagues to load? There are over +50 countries and +100 leagues in Football Manager 22. But as you know, it is not possible to load all of them. Mostly because of the performances issues. That is why player should choose only handful of them. My FM 22 best leagues to load guide is here to help you do that. The top 10 most important and influential leagues are listed on this page. Choose all or as many as you can load. Depending on your computers CPU
Maximum recommended number of players in FM 22 is 125.000, even for high end computers. That is why be extra careful.
Of course if you are using old laptop to play FM, just choose the league you play. Otherwise your game might be really slow.
Here are some of the useful stuff before starting a new FM career: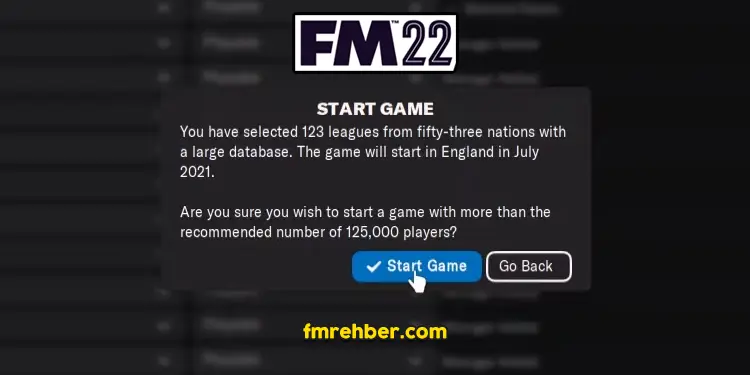 In FM, leagues can be load as playable or view only. It is up to you. There you go, FM 22 Leagues to Load:
1.
English Premier League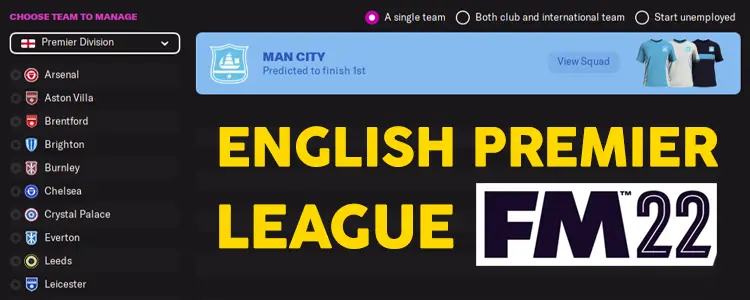 The English Premier League is the best football league in both real life and in FM. There are couple of reasons for that leadership amongst other leagues.
Most watched football league in the world. Extremely high popularity.
Tasty television deal of £3 billion for the league. Followed by Serie A £700 million and Bundesliga £500 million.
Ultra rich teams and high transfer traffic. The FM 22 richest clubs are mostly based in England.
Competitiveness. Any team can win the league because all teams are equally good. Some are better of course but the gap is not huge.
High chance of raising/generating top class wonderkids.
2.
La Liga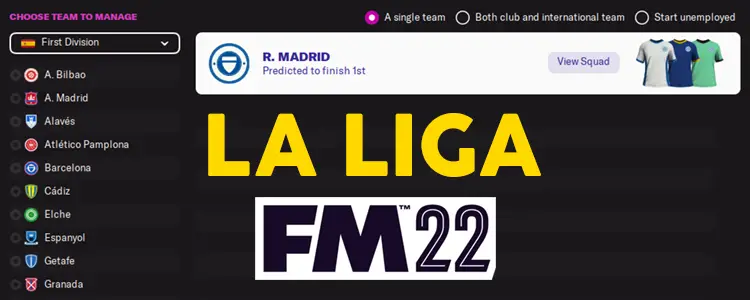 Some people have stopped watching La Liga after the departures of Ronald and Messi. However, La Liga is still the second most popular football league all over the world.
Also there is a minimum fee release rule on the Spanish league. Therefore, if you load La Liga, you might find some quite good transfer bargains with minimum fee clauses.
Check out my FM 22 minimum fee release clauses list, it is filled with Spanish players.
3.
Bundesliga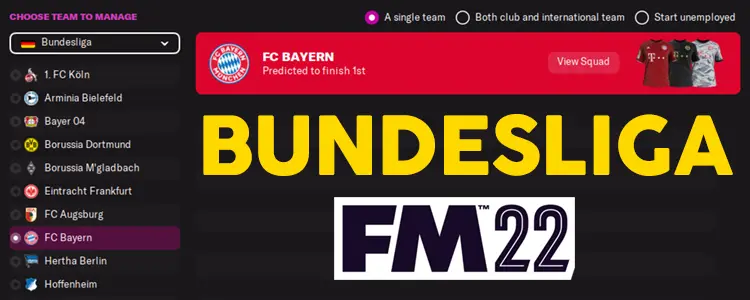 Prestigious league, top notch national team and quality players. Bundesliga would be a great choice for your new career database.
German teams are filled with cheap wonderkids. That is why I always add German league. Also Bayern, Dortmund, and Leipzig are very rich and might buy your players that are listed for sale.
Bundesliga doesn't have any foreign player restriction. Therefore German teams can and will make transfer bids on your players. Which is pretty good way of making money. Also you can use remove FM 22 foreign player restrictions database.
4.
Ligue 1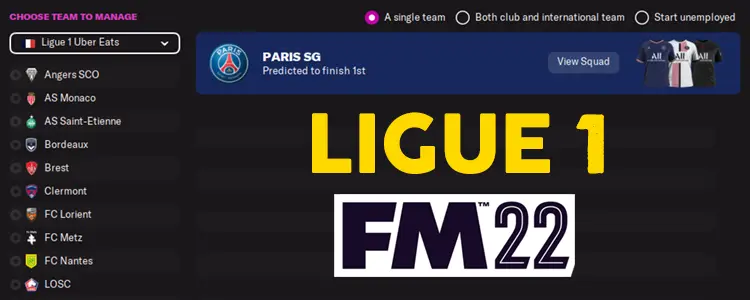 In the last couple of years, PSG buys all my wonderkids in FM. What I am trying to say is, if you want to sell players and make money in FM, just add Ligue 1 to your database.
Just add this league to your game and observe the PSG. See if Mbappe, Neymar, Messi trio can make a difference and break the league record.
5.
Serie A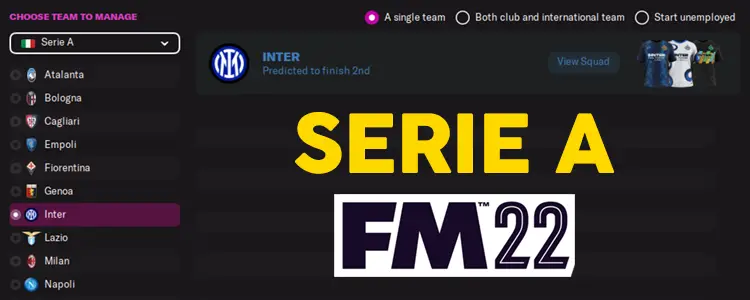 Serie A teams have grown tremendously in the last couple of years. They are closing the gap between Premier League.
You can also export your players to Italy. Juventus, Inter, Milan, and Napoli are really rich teams. Why not take advantage of that?
By the way, Italian teams have the best goalkeepers and defenders. That is why Serie A will most likely increase the quality of your player database.
6.
Eredivisie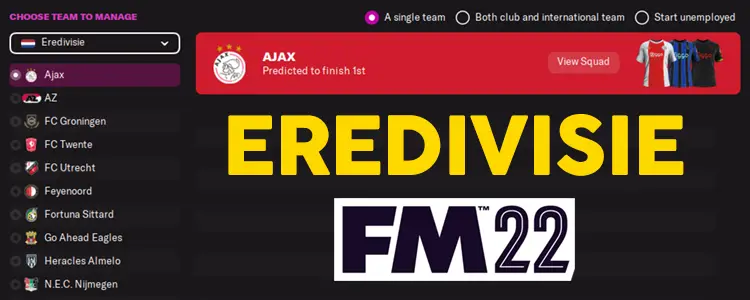 Another league without foreign player restrictions. Aren't rich as Bundesliga though. Still it is possible to sell some players to Eredivisie.
Yet the most important thing is, Eredivisie is known for raising young players. Average player age is really low and you can find lots of wonderkid transfer bargains.
7.
Primeira Liga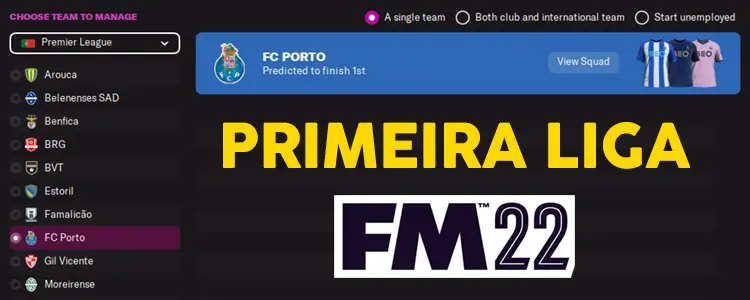 Portuguese league is merely focused on young player development. In order to transfer Portuguese wonderkids, new Ronaldo's, etc. I highly urge you to add Primeira Liga to your database.
Benfica, Porto, Sporting and Braga have quality squads. I am sure you will meet some of them in the European competitions.
8.
Brazil Serie A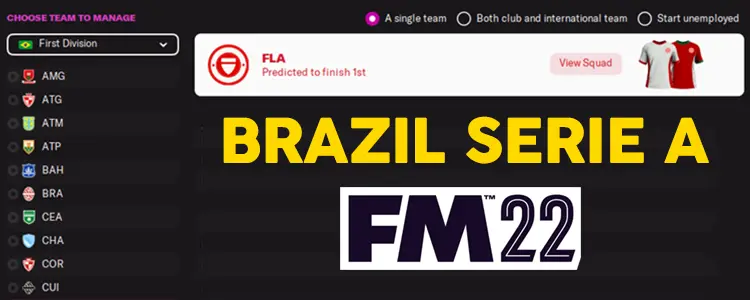 Brazil is the number one wonderkid country. Its database is filled with wonderkids and has a highly possibility of creating wonderkid regens. That is why you should always add Brazil to your database. Argentina is the same too.
o País do Futebol – Country of Football
Brazil is also the country with the most World Cup wins. That means something.
9.
Argentina Primera League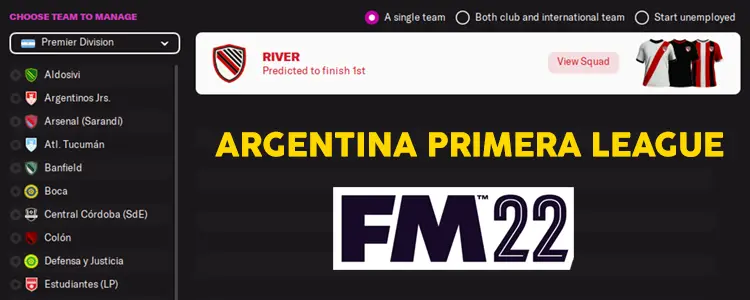 Maradona, Messi, Agüero, Zanetti, Batistuta, Crespo, Tevez, di Maria, Diego Simeone, and many other football legends is from Argentina. Currently its league, Argentina Primera isn't in a good place. Still, there are many Argentinian young talents exist.
After Brazil, Argentina is the second best regen country in FM. Check out my FM 22 regen dates article for more information about this.
10.
Chinese Super League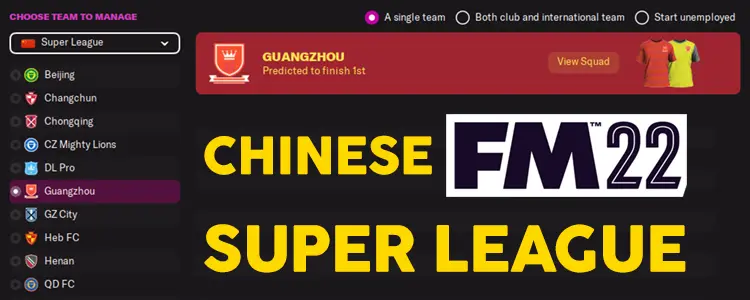 Chinese Super League might not have any worthwhile players in it for your playthrough. However, Chinese teams has lots of cash in their pockets. If you want to sell your old and unnecessary players, you should add the Chinese league for sure.
It is really hard to sell players with high wages. There are only few teams that can afford to pay huge wages in football.
---
These are my top 10 Football Manager 22 active leagues. I hope this guide will make your new career much more enjoyable.
Don't hesitate to use comment section below. Also you can join my discord channel for support. Farewell.