That old purple skin of FM is quite dull. It gets really boring after a while. But thankfully there are tons of new skins made by the fans. So, I made a compilation of best 7 FM 22 skin pack files for you too choose.
There are more than +100 skin files for FM 22. However, most of them are not good enough for sophisticated FM players like you and me. Only a handful of them are really worth mentioning. Also most of these skins on the list have been around for years. You might remember them from FM 21 – 20 or older games of the series.
Ready or not, my list of high quality FM22 skins starts now. There you go, best FM 22 skins:
1.
FME Zealand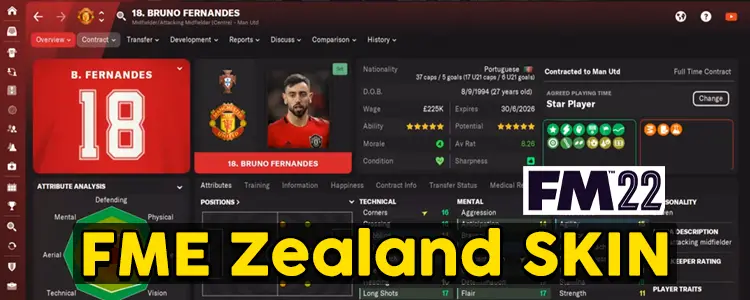 FM22 Zealand skin works on all resolutions. File size is around 8.2MB and download count is 110.000.
ZEALAND < download.
In game tutorials made by Zealand.
Simulate match button. (FM22 instant result addon.)
Darker theme.
New player profile panels.
Scout cards.
Tactic screen revision.
More aesthetic inbox.
2.
OPZ Elite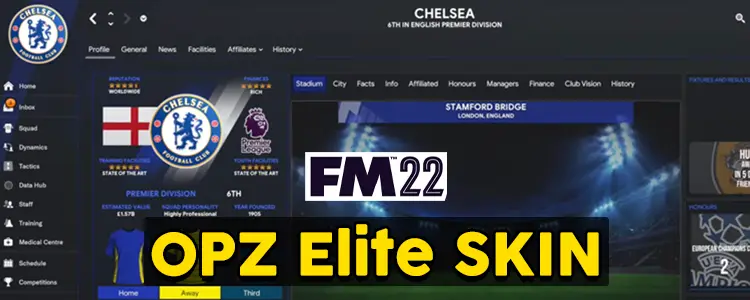 FM 22 OPZ Elite is optimized for 1920×1080 screens. For a skin file it has a huge file size of 132MB. Still, downloaded 52.000 times.
OPZ < download.
One might say OPZ Elite is the most popular FM skin of all times. So, I highly recommend you to give it a try at least once.
3.
Kojuro Skin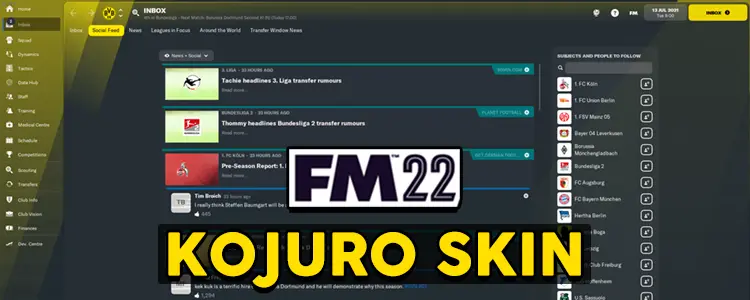 FM 2022 Kojuro skin has 34.000 downloads and its file size is 16MB.
KOJURO < download.
Dark theme.
Instant result.
Overall lift up for all panels in FM 22.
4.
Priisek Dark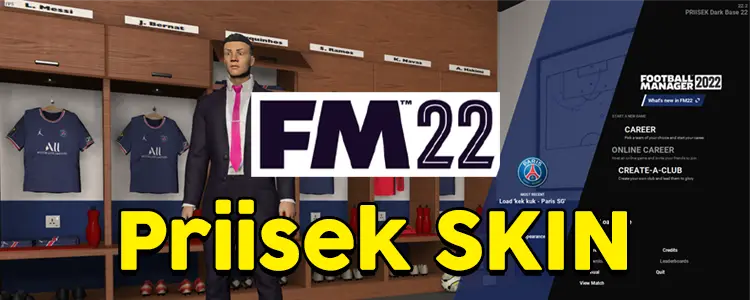 Another 1080p optimized beautiful FM22 skin. Small file size too. Specifically 34MB with 32.000 downloads.
PRIISEK < download.
Quick links.
Beautiful player profiles.
Instant result.
Hidden attributes display panel for ability and potential.
5.
Heffem Skin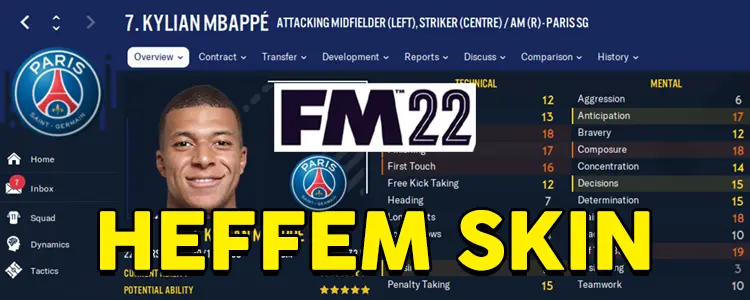 1920×1080 and 1600×900 supported.
HEFFEM < download.
Beautiful dark skin.
Instant result button.
New panels for player profiles, clubs, staff, competitions, nations, tactic screen, inbox, etc.
6.
Flut Skin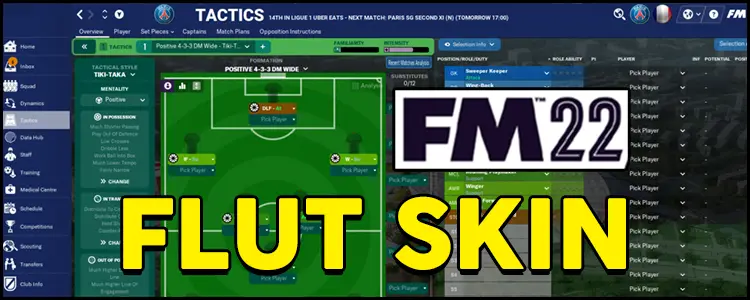 Skin optimized for 3840×2160 4K monitors. However, still working for 1920×1080 screens too.
FLUT < download.
Full compatibility with FM 22 stadium pack.
Dark Skin.
Design of 10 years of experience.
Instant result button.
Display picture of the player who scores.
7.
Livid Dark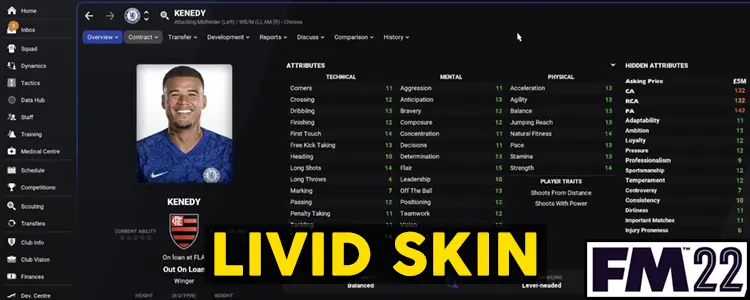 High quality skin for 1920×1080 resolution. Only 5MB.
LIVID < download.
DF11 face pack support.
Redesigned panels & screens.
Instant result button.
Modern dark design.
---
As for the FM22 skin installation, just copy and paste the skin file to the location below:
Documents \ Sports Interactive \ Football Manager 2022 \ skins
---
This FM22 skin article ends here fellow FM fans. I hope you can find one or two skin of your liking from this list. Make sure to share your favorite skin and thoughts via the comment section below.
I am done. Now it is your turn. For support, you can join our discord channel and add this website to your browser bookmarks. That's all. Good luck on your career, have fun!