Visit FM 23 facepack page for the latest game version. Hello and welcome to my best FM 22 facepack compilation. On this page you will find out about the best FM 2022 facepack and megapack files. Also there is an installation guide on the bottom of this page. I am sure you will find it useful.
Other recommended FM 2022 files:
FM 2022 LOGO PACK    FM 2022 KITS
But beware! These packs are really huge and will take a good portion of your disk size. Specifically around 6GB to 15GB. However, these face packs are totally worth the hassle. Because they are beautiful and enhances gameplay experience tremendously.
Why use FM 22 face packs? Obviously, there aren't many player faces available in vanilla Football Manager. Why is that? Licensing issues of course. You can't just use peoples photo without consent and royalty in some cases. Even if the person is a football player. So, in the end it comes to the fans hands. Luckily FM has lots of fans and some of them decided to make these face patches for FM22.
There you go, FM 2022 best facepacks list:
1.
DF 11 Faces Megapack FM22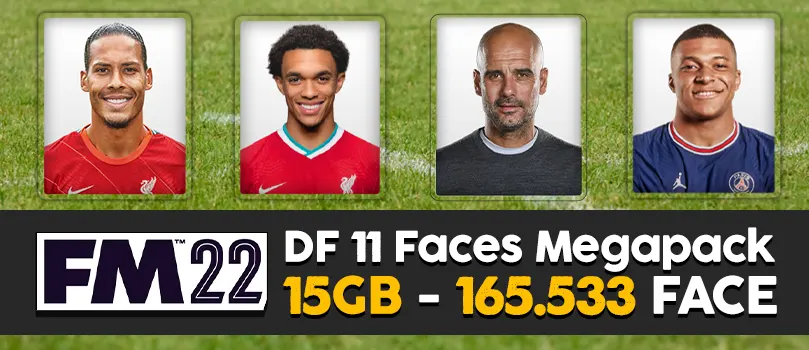 FM 22 DF 11 Faces pack is probably the best one. Because it gets huge updates every month and features 165,533 large portrait faces in unique DF11 style. Surely this is a really huge package. Therefore its file size 15GB.
But don't let that big file size scare you. Since there is a torrent download option, I had it easy. Also there is a drive alternative too.
2.
Cut Out Player Faces Megapack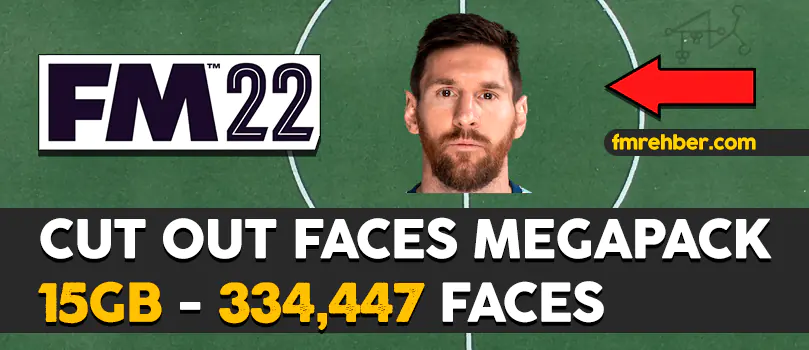 FM 22 Cut Out Player Faces Megapack is the biggest pack yet.
334,447 images of staff, officials & players from all around the world.
Holy shit can you believe it? Of course it has a big file size of 15GB.
No frame, no border, and no fancy shit. Only cut out face pictures with no background. I like its simplicity and abundance.
Download options are torrent, dfiles-eu, and ul-to.
3.
FM Nation Gunzo Faces Megapack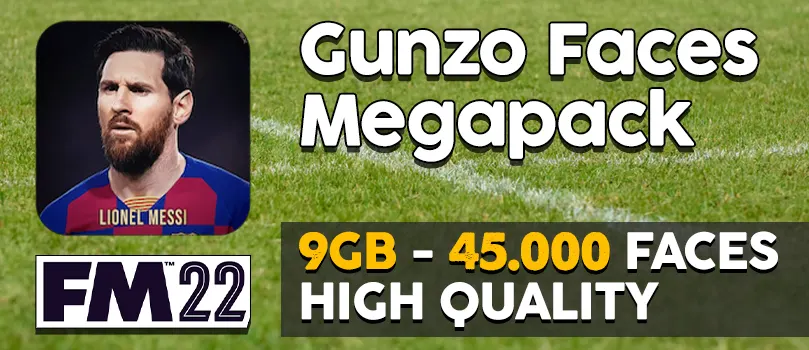 If you prefer quality over quantity, try FM 2022 Gunzo Faces Megapack. This pack have 45000 high quality faces.
9GB file size is fair for high quality. However, there aren't many download options other than Google drive.
4.
FM Scope Facepack 2022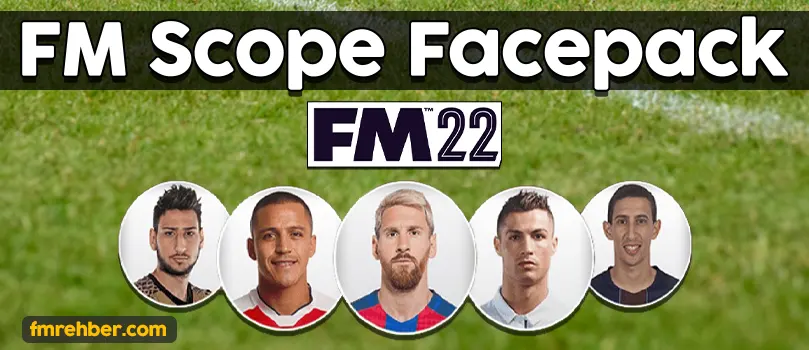 FM 22 Scope Facepack contains more than 127,100 face pictures. Also its file size is only 6GB. Therefore making it the smallest facepack file on our list. File size wise of course.
It is taken down from Fmscout website, I don't know why. However, I have managed to find a working link on reddit. Due to restrictions, only download option available is Mediafire at the moment.
Well you gotta do what you gotta do. Every once in a while, reddit comes in handy.
FM 2022 Facepack Installation Guide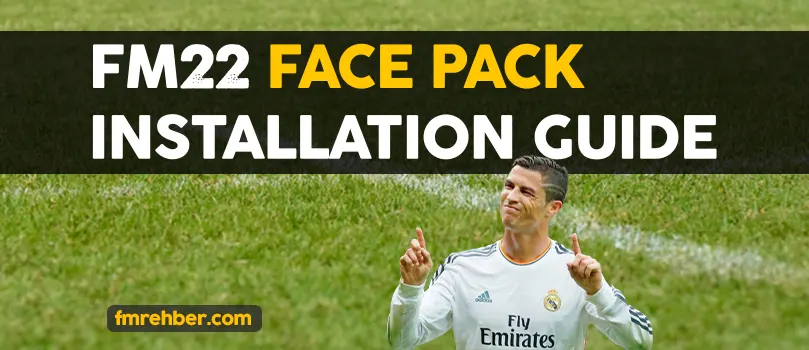 This section is about FM 22 facepack installation. Simply download one of these face packs I listed above first. Then unpack the downloaded archive file, using winrar, winzip, or any other alternative. Of course if you are Mac user, try decompressor. It is pretty good by the way.
Copy the facepack from where it is extracted.
Paste face pack files to the following direction;
Windows: Documents\Sports Interactive\Football Manager 2022\graphics
Mac: Users\Username\Documents\Sports Interactive\Football Manager 2022\graphics
Mac Catalina: Username\Library\Application Support\Sports Interactive\Football Manager 2022\graphics
If there is no graphics folder on the path I mentioned above, simply create it yourself.
Now run the game and go to the preferences and click to the interface section.
There you must click on clear cache, untick use caching to decrease page loading times, and tick reload skin when confirming changes in preferences.
Finally, click on confirm and reload skin.
Viola! It is done. Now you can enjoy your manager career with new amazing player faces. Believe me when I say this, FM is much more fun with real faces.
If you have any question about installation or anything at all, please don't be hesitate to use comment form below. Well, lets wrap this up. Finally I would like to thank you for reading this article. Maybe we will meet each other again? Who knows. Take care now, and have a fantastic one!