For latest update, check out FM 22 corner tactics. Hello and welcome to my FM 2021 corner tactics guide. In this article, I will talk about FM 2021 best corner tactics.
Corners are one of the most important goal opportunities in modern football. Football teams have tons of goal weapons in their arsenal. Such as good players, good tactics, high morale, modern trainings and of course good set pieces. And now it is time to discuss the most important set piece ever in football, the corner organizations.
In order to achieve success in your corner organizations, you need to assign trained corner takers with high corners attribute. 12 is the minimum number for corners. 14 would be the mediocre. So, basically any number above 14 for corners can be considered sufficient. However, a good corner taker is not enough for a good corner organization. You also need a header with enough heading and jumping attributes. Perhaps a little positioning and finishing too. Generally these headers are strikers and defenders because of their height advantages.
Now these are the best corner tactics for FM 2021: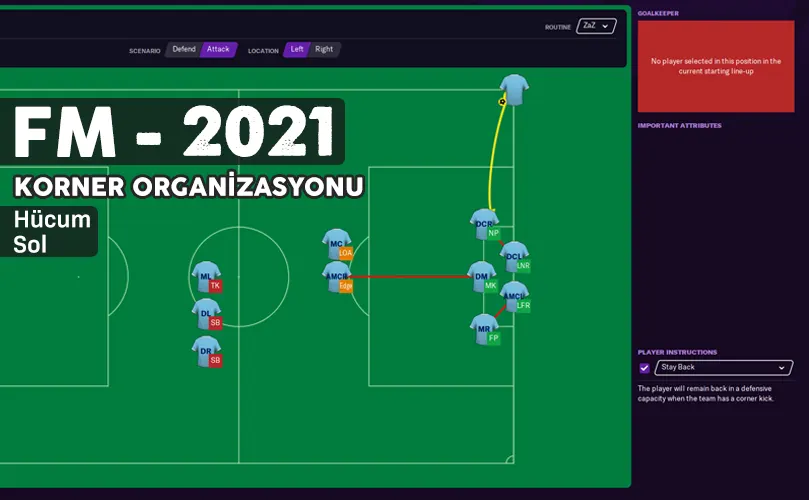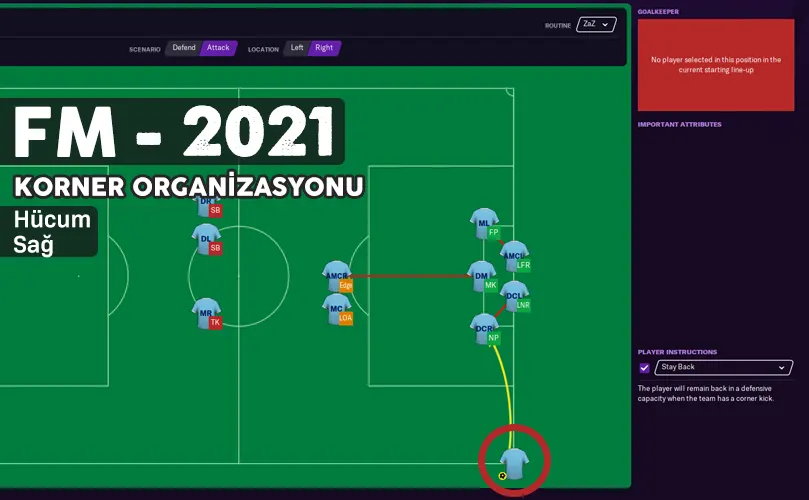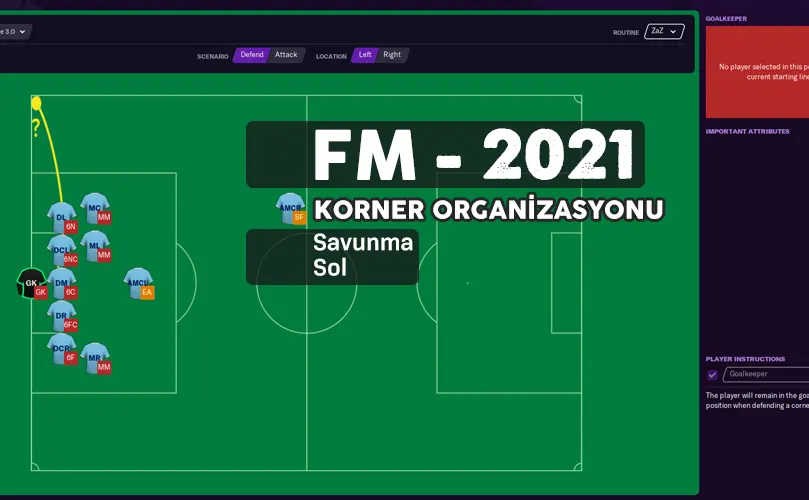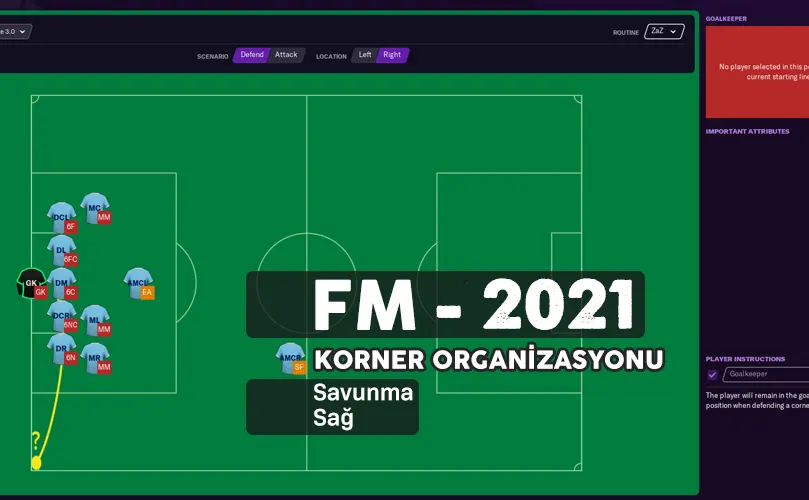 FM 21 Best Corner Tactics Download
I have listed the best FM 2021 tactics with their own corner routine. You can either download and use these tactics a your primary tactic or you can simply extract the set pieces from these tactics. Overall, both routes are viable for your gameplay experience.
FM 2021 tactic installation location: Documents / Sports Interactive / Football Manager 2021 / set pieces. Simply copy and paste .fmf file to your tactics folder inside the documents.
Download FM21 corner tactics:
1. Lie Cheat Steal FM 2021 Corner Tactic
This tactic is a variation of 4-4-2 tactic. It is used in lower leagues and during 2 seasons this tactic managed to score +100 goals. Obviously set piece routines included inside this file. Finally here is the official page of lie cheat and steal tactic.
Zaz Blue is the best tactic for Football Manager 2021. Because this tactic managed to hit the best matches / points ratio among its competitors. Moreover, high percentage of the goals are scored from corners. Now that our description is ended, I can share this tactics installation page.
Once you have completed the FM21 set pieces download, just copy and paste the tactic files to their locations:
Documents \ Sports Interactive \ Football Manager 2021 \ set pieces
Documents \ Sports Interactive \ Football Manager 2021 \ tactics
Then simply run the game and import the tactics / set pieces.
---
Thank you for reading my FM21 set pieces tactics article and I am hoping to see you again soon!
Of course you can always join my discord channel for support. Comments are also highly appreciated.