Update: FM 23 logo pack is out! Football Manager 2022 is finally released! I am sure you are enjoying the latest release of this series. However, there is a slight problem and it's called logo. Logos are not quite right in vanilla FM 22. Therefore, I am obliged to share this FM 2022 logo pack files with you, fellow FM lovers.
I have managed to gather 4 best FM 22 logo pack and megapack files on this page. To clarify they are called Footbe, Standard, FMV, and TCM logo packs. You can choose your favorite FM 22 club badges pack to download.
Other FM 2022 files you might enjoy:
Now starts, best FM 22 logo packs and megapacks:
1.
FM 22 Logo Pack Footbe Logos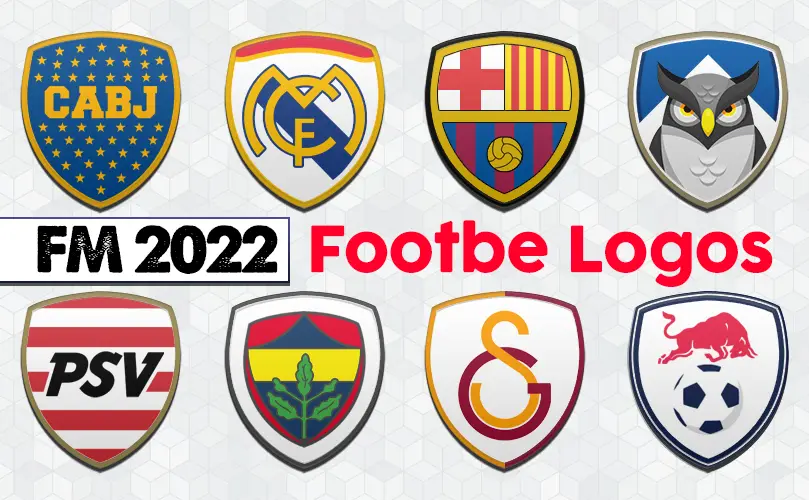 Footbe logos is around since 2015, created by Stam. Now its latest update is here, FM 22 Footbe logos pack. These 3 fold logo designs are absolutely stunning if you ask me. FM 2022 footbe logo properties:
Simplified logos.
Amazing 3 fold design.
Real logos from 43 leagues around the world.
Good picture quality.
Small file size of 30MB.
You can get this pack from it's official page here.
2.
Standard FM 2022 Logo Megapack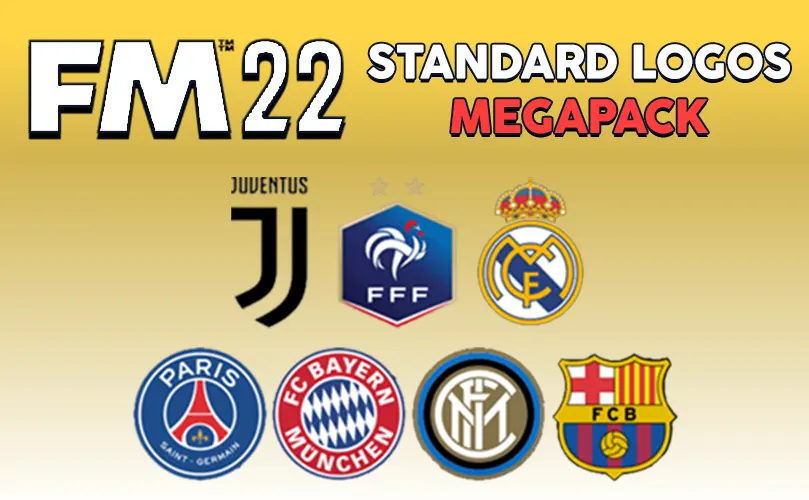 Standard means no logo effects on this matter. If you prefer untouched %100 real team logos, you can install this package. By the way this is a megapack and contains total 46,500 logo pictures.
To sum Standard logs megapack:
Africa: 2579
Asia: 5217
Europe: 27182
North America: 2858
Oceania: 357
South America: 3820
Competitions: 4276
Nations: 241 logos
As you can see this pack almost have all the logos in the world. Her is the official download page.
3.
FMV Logos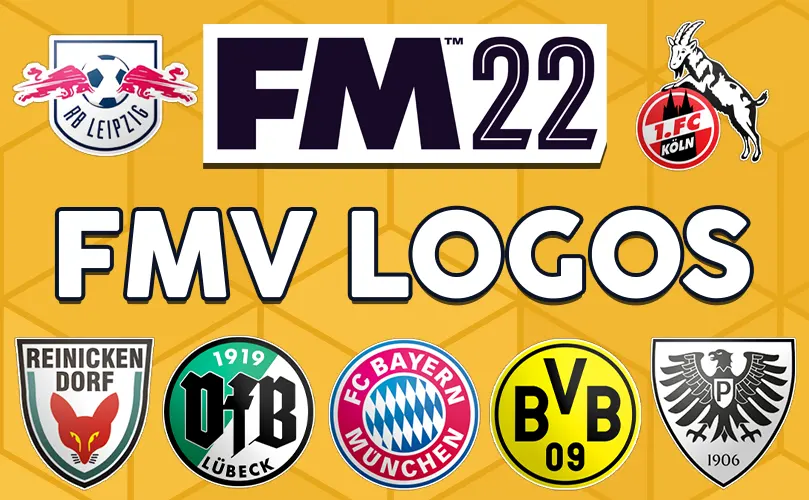 FMV logos are the opposite of the standard logos. This pack contains flashy, filtered, and edited logos for a better visual experience. So, if that is the way you like your Football Manager career, I say go on and try this.
FM 2022 FMV logo pack with 26.300 logo piece can be downloaded from here.
4.
TCM Logos Megapack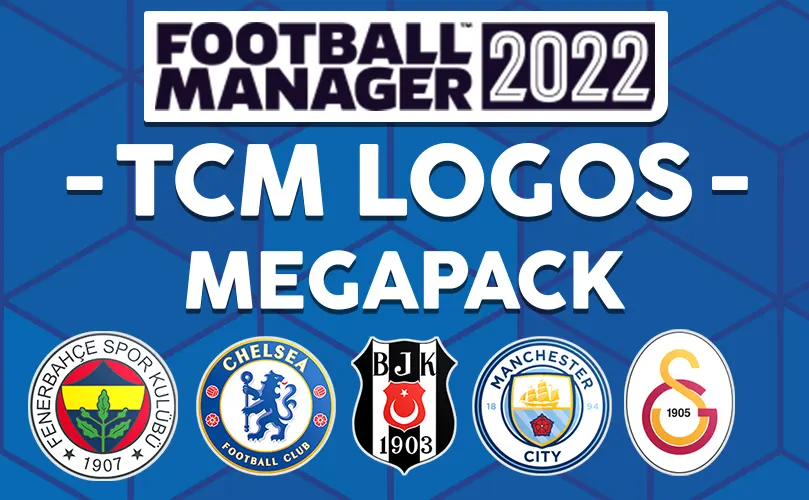 This one is big both file and picture count size. Unless you believe your PC and internet can handle it, I wont recommend you to get TCM megapack. But if you do, go for it. Because FM 22 TCM logos megapack is really good.
Amazing 61.700 TCM logos with 2.98GB file size can be downloaded from this link.
FM 2022 Logo Pack Installation Guide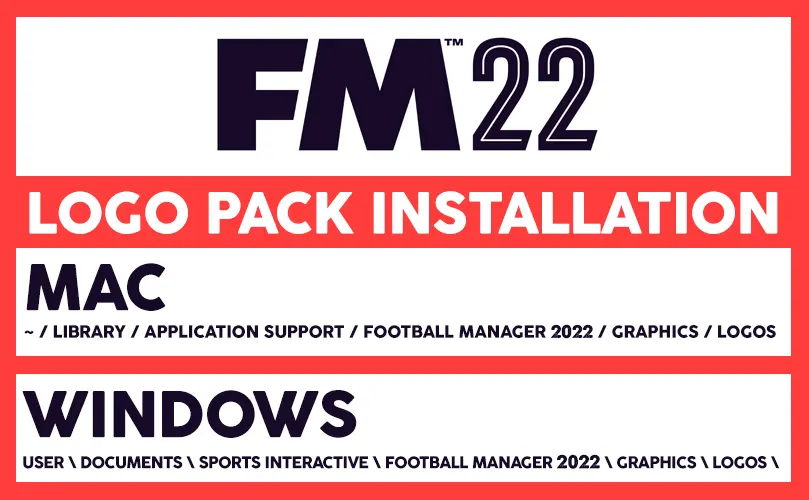 First of all, you must unpack the .rar/.zip archives. Winrar, Winzip, or 7zip can be used in this process. Then simply copy and paste these logo packs to the correct location. This location is different on windows and mac computers. So, I will share both paths just right down below.
Mac computers FM 22 logo pack installation path:
~ / Library / Application Support / Football Manager 2022 / graphics / logos
FM 22 logo pack installation location for Windows:
Username \ Documents \ Sports Interactive \ Football Manager 2022 \ graphics \ logos \
If graphics and logos folders does not exist on the correct path, you can always create these folders yourself. After that move the logo packs and be done with it. Now the installation is over. However, there is one last thing I need you to do. Run FM 2022, go preferences, and then interface. Click on the clear cache button, enable reload skin, hit confirm.
It is finally over! Now you can enjoy your new beautiful FM22 with real logos.
---
I have made a compilation of best logo packs and an installation guide for FM 22. I believe after all of this, I deserve a nice comment below right? 🙂
Jokes aside, thank you for your time and I am looking forward to see you again soon! Bye for now, take care!