Hello and welcome to my FM 2022 remove foreign player limit guide. Foreign player limit is an abomination. It restricts transfers and squads which kills all the fun. Therefore it must be dealt with immediately. In order to edit FM22 foreign player rules, I humbly present you the FM 22 no more foreigner limits.
Other recommended FM 22 patches:
FM 22 LOGO PACK    FM 22 LICENSE FIX
Foreign player limit in Football Manager 2022 is super boring. We need to get rid of ugly stuff. Such as work permit, foreign player limit, squad restrictions, etc.
Some leagues are literally unplayable because of this. However, these restrictions can be removed with a simple patch. Of course this is why you are here.
FM 2022 Remove Foreign Player Limit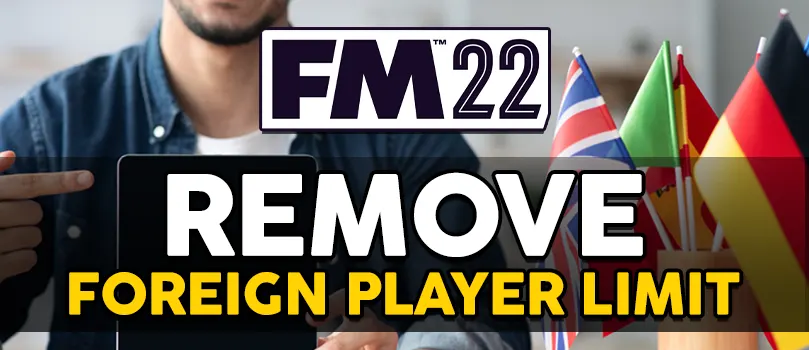 There are currently two different patches that removes the FM 22 foreign player limit. First one is called No Borders and can be downloaded from here. Shortly this patch removes the European borders. Even more, removes European leagues restrictions. So that any club in the European league can be able to sign players of any nationality. Without no limitation. Second one here does the same. But this time it effects not only Europe but all of the world. Which makes it the superior I believe.
If you don't use steam, you can still download FM 22 no borders patch from this link.
Also FM 22 no Brexit patch works too. Especially if you are playing on English Premier League, it's golden.
FM22 Leagues With No Restrictions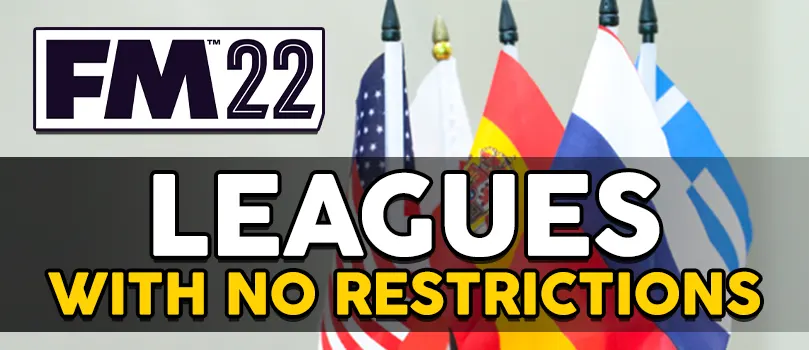 You don't want to install a patch to remove restrictions? Do you believe it is cheating? You might be. If that is the case, you can pick a league with no player restrictions. In the vanilla game of course.
Here, I present you few European football leagues with no player restrictions. Both in FM 22 and real life.
Germany – Bundesliga
Holland – Eredivisie
Portugal – Primeira Liga
Norway – Eliteserien
Belgium – Jupiler Pro League
As you can see there are multiple fun leagues in Europe with no foreign player restrictions. Especially Germany and Holland are really enjoyable. They are my favorites. By choosing a club on these leagues you will no longer be subject to the player restrictions without cheating. But if you don't care about cheating or installing patches just go back to the section above.
---
Fellow Football Manager fans, if you have any question on this regard please use the comment section below. I will do my best to help you if I can. Also make sure to check out FM 22 instant result and FM 22 3D kits packages. That is all for now. Thank you for your time and I will most definitely see you again soon. Take care and have fun on your manager career!