Latest update is at FM 22 kits page. FM 2021 kits packages adds real kits to your game. Because of the licensing issues, most of the club kits in FM are fake. These fake kits breaks the immersion and makes it unplayable for me. I am sure you feel the same. Well, worry no more! On this page you can find the best packages for FM 21 kits.
These packages adds 2020 / 2021 kits from real life to Football Manager 2021. Also make sure to check other Football Manager 2021 realism mods like FM 21 logo pack, FM 2021 facepack and FM 2021 license fix. After all, they are too as important as FM21 kits for immersion purposes. By the way, kits on this page are 2d. For 3D, visit the link I provided below.
FM 21 3D KITS < FM21 3d kits for in-game match engine.
Now let us begin. Here is the list of best FM 2021 kits:
1.
SS KITS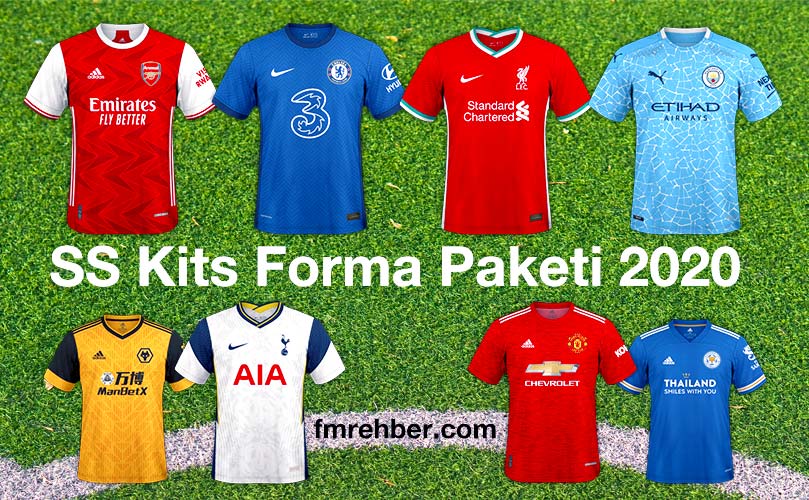 This is the first and the best FM21 kit pack on my list. It sizes around 7MB for each league kit pack.
SS Kits pack is one of the oldest kit package ever created for Football Manager series. Although the creation date is really old, the kits inside this package gets major updates each and every year. Believe me when I say this, as can be seen above, these kits looks awesome!
There is only one small FM 21 kits megapack exist and it is the third one on this list. However, you can download SS kits for the top 10 major leagues. You need to download a separate file for each league of your choice. From here you can find the available leagues and download links. Basically you can create your own FM 2021 kits megapack but that would take some time.
2.
FC12 KIT PACK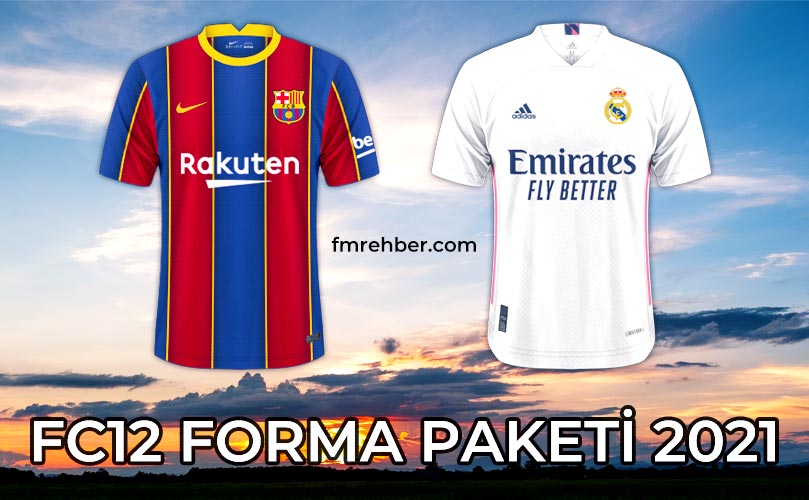 FC12 is a Football Manager kits pack created by FM Slovakia organization. If i am not mistaken, they were releasing kits for FM since 2013. Of course as expected they released an amazing kits package for Football Manager 2021 too. English, French, Spanish, German, Italian, Dutch, Polish, Austrian, and couple more league kits can be found in FC'12.
FC'12 kits can be found here. Just click on the country link you wish to add real kits and download the package. You can find the installation guide on the bottom of this article.
3.
AP KITS MEGAPACK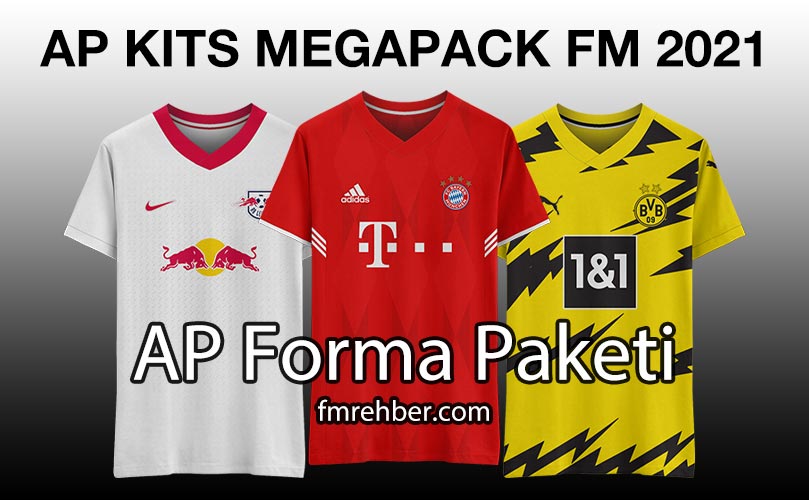 Final kits pack on our list is the AP kits megapack. AP kits were on this business since Football Manager 2009 and now they are back for 2021. This one is a genuine FM 21 kits megapack. Package itself contains 4 leagues. Ligue 1, Ligue 2, Bundesliga, and Serie A kits are available so far. To download more than 200 kits, check out it's official release page.
For 200 kits, FM21 AP KITS has a really small file size of 30MB. Huge thanks to Toon, the creator of this package.
FM 21 Kits Installation Guide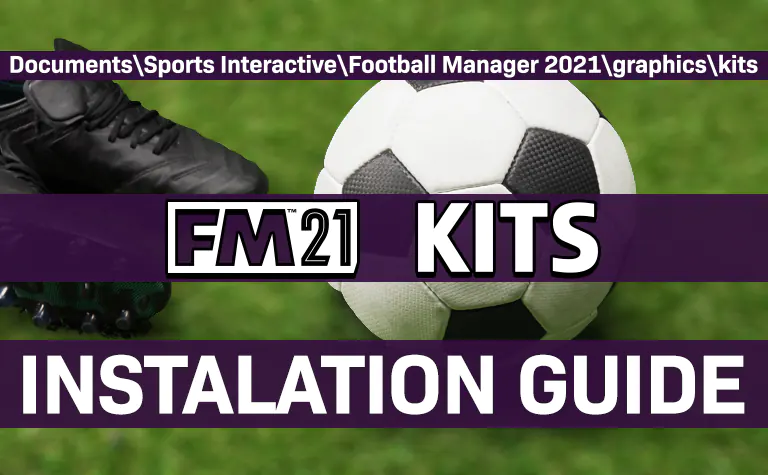 Where to extract FM21 kits package? On this section I will guide you through FM 2021 kits installation process. Let's not waste any more time, here are the 3 steps you should follow in order to install a kits pack.
Choose your favorite kits package from the list above. Download and extract the kits file.
Copy and paste these packages to Documents\Sports Interactive\Football Manager 2021\graphics\kits.
Start your Football Manager 2021. Go to preferences and open the interface section. Clear cache, reload skin and confirm.
Ta da! Your FM kits pack installation is complete. If you have followed the steps above correctly there shouldn't be any problem. This is how you install FM kits package.
Finally you can enjoy your game with real kits. Thank you for your time. Make sure to leave a comment via form below and share your thoughts with me. See you soon, good bye fellow Football Manager fans.