Hello fellow Championship Manager fans! Are you looking for the best CM 01 02 scout tool to download? If so, you are in the right place. I will share the most popular CM0102 scout tools below. There only two of them actually. One is CMScout, the other CMAgent.
They are both working great almost similar to each other. Therefore you can download the one you like the most. Or perhaps you would try both of them.
At the start of your game, you don't need scout tools that much. Because we already have the CM 01 02 best player list of the starting date. However, in the future, it is hard to find good players. Especially regens with high potential. That is when the scout tool needed the most.
CM Scout 0102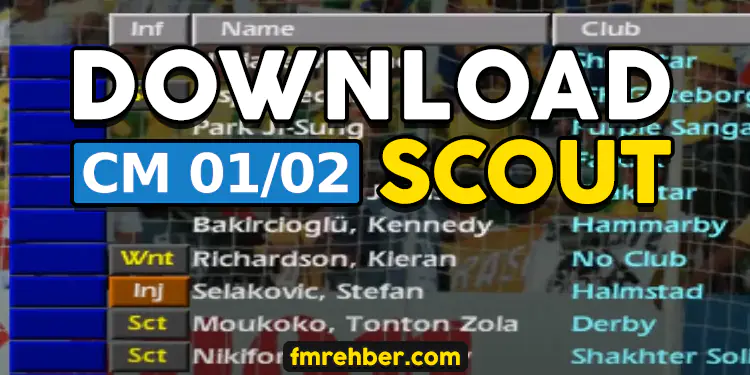 Let's start with the CMScout. You can download this tool created for the most legendary football managership game. It has all the features you are looking for in a scouting tool. Such as player searching, hidden attributes, potential, personnel, clubs, etc. Besides you can create shortlists with the players you find. Custom created shortlists can easily be imported to CM0102.
There are three key things I like about the CMScout. It is easy to use, super fast, and have enormous scouting options. To find the player your squad needs, get CMScout asap. CMScout is only 500KB and has been downloaded more than 70.000 times.
CM Agent 0102
Other important CM 01 02 scout tool I like to mention is CMAgent. For download link, visit official page. CMAgent downloaded 5.000 times and is 500KB. This one downloaded less because released at a later date.
Is there are difference between CM Scout and CM Agent? Not much… In truth, they both have the same functions with small differences. Nothing to mention.
---
Now you have access to two best CM 01 02 scout tools. They are very useful, I hope you find success in your CM career.
I did my work, now it is your turn. Leave a nice comment for me and join our discord channel. Thanks again, till later!