Hello dear Championship Manager players. Are you having a hard time winning matches? I wonder why… It is probably your tactic. But don't worry, on this page you will find the best CM 0304 tactics. Actually the best one is CM 03 04 diablo tactic. However, it might be an overkill because it is almost a cheat. Diablo tactic never loses. That is why you should consider using other good tactics as well. CM0304 tactic tier list and their download links are below.
You can also visit my CM0304 best players list. It might come in handy in your career.
Now let's get back to our main topic, the tactics, formations, and player instructions.
Best CM 03 04 tactics:
1.

Diablo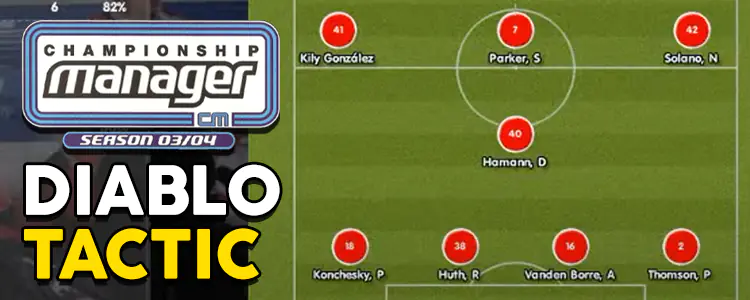 Legendary CM 03 04 diablo tactic uses 4-1-3-2 formation. This formation is kind of bugged therefore you can expect to score +7 goals every match. But old CM players already know that fact. For old times sake and nostalgia, use this diablo tactic, you won't regret it.
CM0304 diablo tac can be downloaded from this link. For more information, visit CM 03 04 diablo tactic article.
2.

Screamjet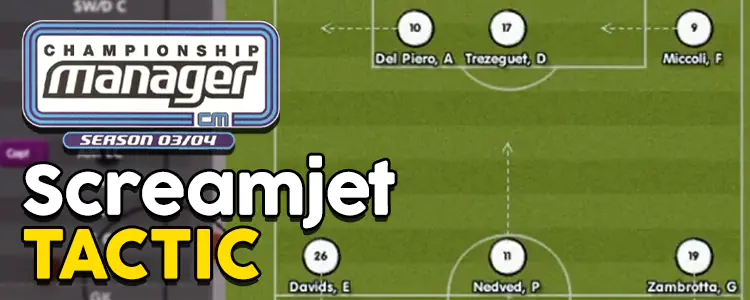 The second best CM 03 04 tactic is Screamjet. It is not as good as Diablo, still quite popular. Probably because it is not considered hard-core cheat tactic like diablo.
Screamjet uses an unorthodox formation, 3-1-3-3. Surprisingly this formation is quite good in Championship Manager 03/04.
Be ready to score +200 goals each season! Here is the download page.
3.

PB Toon Revival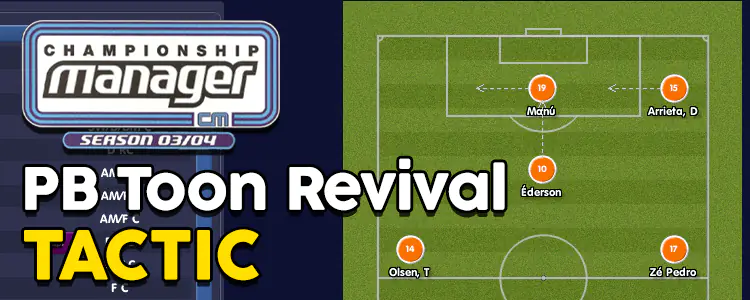 Third and last god-tier tactic on this list is PB Toon Revival. This tactic uses 4-4-2. It is a good classic formation for traditional players.
I mean, all of these tactics are equally good. It is a matter of preference now. If you can't decide on one, just switch between them and experiment. Eventually you will find the one that suits you the most. Then, you can have some real fun!
---
Thank you for checking out my CM0304 top tactics list. I hope you can find the right tac for your team here. I wish you success in your managership career!
I did my best, now it is your turn. Make sure to leave a nice comment for me below and join our discord channel for support. Until later.
Legendary CM 03 04 tools: