Updated list can be found at our FM 22 best physios page. Don't you hate it when your players falls into injury one by one? Everybody hates that. But what can be done about it? Obviously first thing to do is hiring best physios possible. A physio can't prevent injuries in Football Manager series. However, they can lower the injury recovery time dramatically. For that reason I have listed FM 2021 best physios to help you out.
Best physio in FM 2021 must have 20 physiotherapy ability. Other stats are irrelevant.
Here is the top class FM 2021 physio list:
FM 2021 Best Physios
Best physio FM21:
FM 2021 best physio list ends here. I hope this helps you to build a better medical team. Certainly having a good medical staff is expensive. But believe me, FM21 best medical staff is totally worth to have.
FM 2021 Physio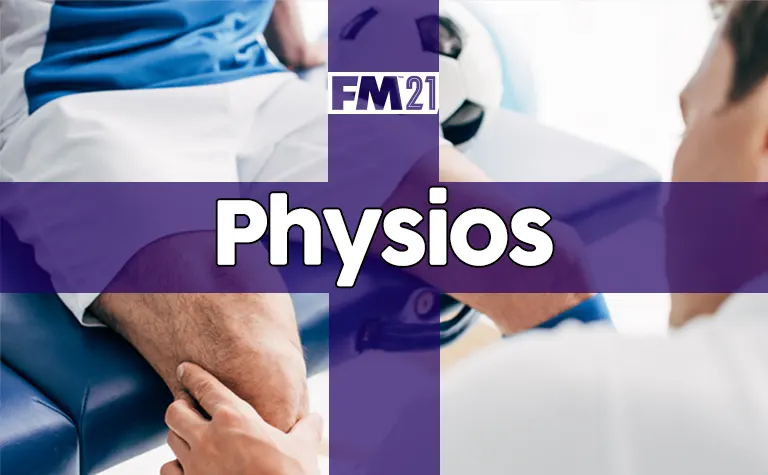 Let's talk about the physio position in FM 2021. In real life, physio is different from a doctor. What does physio do in football? They are the key element of football medial teams. They assess, diagnose, and formulate a plan to tread injured football players. Also a physio must decide whether a player is ready to play or not. All professional sports club must have their own physios and medical team.
Physio is also really important in Football Manager. That is why I made the list of best physio FM 2021.
In FM 2021, a physio does not prevent an injury. Yet they are the key factor of recovery. So, the more physios with higher physiotherapy skills the better.
Thank you for reading my FM21 best physio article. Make sure to leave a nice comment below and I will see you again soon.