Championship Manager 01 02 is first released at October 12, 2001. We are looking at a 21 years old game. 7 years after its initial release, CM 01 02 became a freeware. Meaning, it became a completely free game. Since then, anyone can download CM 01 02 legally without paying a dime.
According to CM 01 02 wiki, the game sold more than 300.000 copies in the United Kingdom alone. That is a pretty big number for 2001.
CM 0102 is still popular in 2022. It left so many memories on the players. I can't even explain the nostalgia feeling I get from both CM0102 and CM0304. I am guessing you are feeling the same since you are reading these lines.
CM0102 Download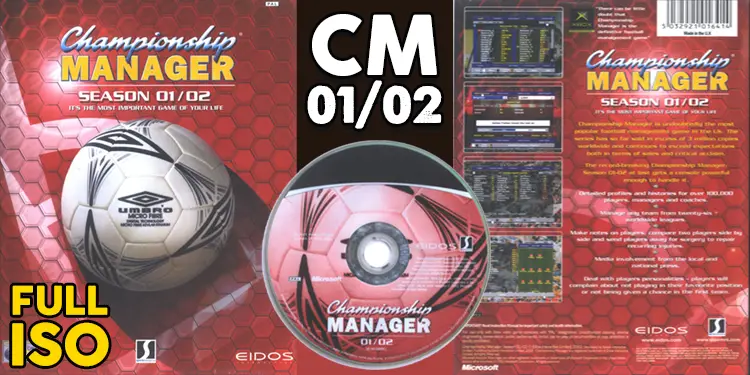 Okay, I won't hold you hostage anymore. Download process shouldn't take long either. CM0102 is only 277MB. There you go, enjoy this legendary football simulation game. CM0102 download:
FMrehber.com does not host Championship Manager 01 02 on its servers. If you want this page removed, just comment below.
You need to have a virtual disk application installed on your computer to run CM0102 correctly. I am using WinCDEmu but you can use the good old DAEMON Tools as well.
Latest CM0102 update is also in the link I provided above. Nothing extra needed to play.
Here is something little extra to check before you start your career.
---
Thank you for visiting my website! Make sure to leave a nice comment below for me. By the way, you can download CM 03 04 too.
I will see you soon, take care!