How to install FM 22 skins? The answer is simple! You copy and paste the skin files to the skin folder in your documents. Of course first you need to find the perfect skin for you and download it. That is why I like to share my top 7 best FM 22 skins list with you. After that, we will begin the FM 22 skin install process.
Skin is a interface addon that changes the complete appearance of Football Manager. You can change between skins or even go back to the vanilla one any time you want in the settings. It is an easy thing to do and you don't have to overwrite anything during installation. So, no back-up required.
Also if you want to look other skins other than the ones I recommend, you can simply search the internet. Every skin installed the same way, so, this guide is here to help you.
How to Install Skins in FM 22?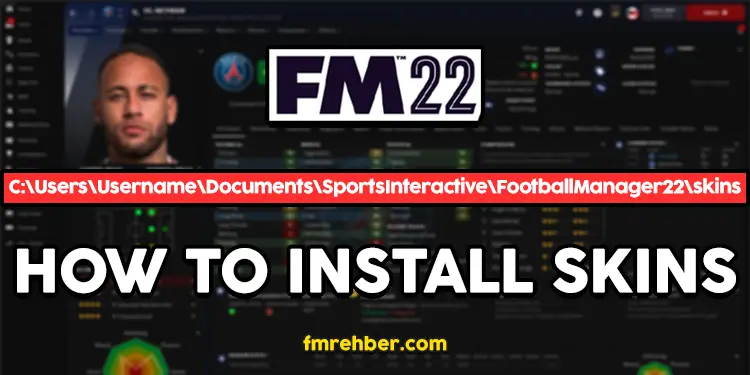 FM22 skins can be installed very easily. Basically it is a copy paste installation. However, in order to guide you through, I will help you with installation, step by step.
As long as you follow the steps in order, you will succeed. It is quite easy and I am with you! Also you can use the comment section below for all of your questions.
There you go, FM22 skin installation steps:
First choose the perfect FM 22 skin for you and download it.
Extract the downloaded files from archive and copy them.
Paste skin files to the

skins folder:


Documents / Sports Interactive / Football Manager 2022 / skins
Then run the game and go to the settings page.
In the settings > interface section, choose the skin you installed and confirm the changes.
Finally, you can re-load the interface and remove the cookies from the same page.
Done and done! Now you can finally enjoy your revamped Football Manager 2022 with an amazing skin addon. Also remember, you can always change your skin or go back to default with the same way. Simply you can go to settings and swap between skins. A re-load might require of course.
Alright, thank you for reading my FM 22 skin install guide. I hope this was helpful. Also if you have any question, just use the comment section below. I would like to hear your thoughts on this topic. Well, see you soon then, bye for now.